You might be doubtful that you can have the full-bodied, rich taste of a premium beer in a trimmed-down, diet-friendly form. 
That explains why low-calorie beer often doesn't garner much respect in the beer community. 
While it's true that many light beers in the past may have left you feeling unsatisfied, there are now a wide variety of fantastic low-calorie brews to enjoy. 
There is bound to be a beer with low calories that suits your tastes in the list below!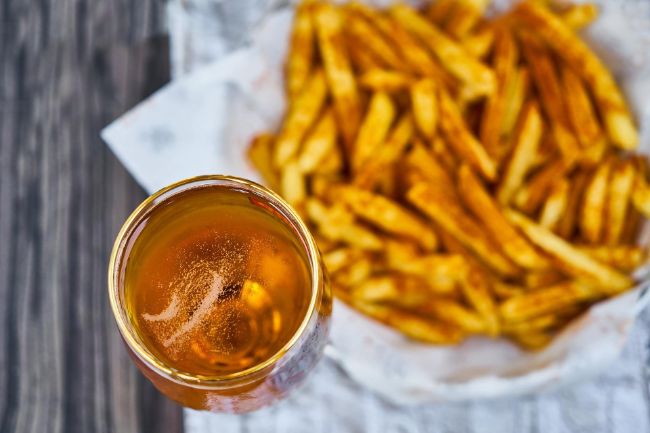 What Qualifies As Low-Calorie Beer? 
Brewers can make a low-calorie beer by using more water and using fewer additives that are higher in calories. 
In fact, larger breweries that put a lot of resources into their light beer brands use procedural modifications to lower calorie content. 
They might, for instance, lower the carbohydrate content of the wort to make it more fermentable, and then dilute the resulting alcohol concentration with water.
Light beers are defined by the US Tax and Trade Bureau, which regulates alcoholic drinks, as having significantly fewer calories than standard versions. 
However, there are no strict guidelines for the maximum allowable number of calories in a light brew. 
A standard 12-ounce serving of mainstream beers contains around 150 calories and 4% alcohol by volume (ABV). 
Since seven calories are contained in 1 gram of alcohol, you'll discover that many lighter beers also contain less alcohol.
How many calories, carbohydrates, grams of protein, and grams of fat in a serving must be listed on the package of any beer labeled as "light."
So, if you're trying to cut back on calories without giving up your buzz, you won't have to. 
There is no local restriction on the following beers, so you can get them anywhere in the country.
Top Low-Calorie Beers 
Coors Light (102 Calories) 
There must be a good reason why Coors Light is so widely consumed. One theory is that its "cool as the Rockies" technique helps it maintain its cold temperature all the way from the brewery to your fridge. This "silver bullet" is a time-tested favorite.
Bud Light (110 Calories) 
Bud Light, a market leader among light beers, is beloved by many for its consistent flavor. It's hard to go wrong with just four simple ingredients. 
Dogfish Head Slightly Mighty IPA (95 Calories) 
Dogfish Head claims that the beer's success as "America's #1 Selling Low-Cal IPA" is the result of years of testing different ingredients and brewing techniques. It turns out that monk fruit is their secret ingredient. 
Heineken Light (90 Calories) 
The "signature A-yeast" used in Heineken's brewing is attributed to the beer's optimal bitterness and silky smoothness in this light variety. 
FLIGHT by Yeungling (95 Calories) 
The oldest brewery in the US has released a low-calorie beer called FLIGHT! It has a crisp, clean flavor and uses only the highest-quality ingredients, proving the company's commitment to the low-calorie beer market.
Michelob Ultra (95 Calories) 
Herkules hops, prized for their citrusy, flowery flavor with overtones of melon, are expertly combined with natural grains to create this light lager.
Miller Lite (96 Calories) 
Miller Lite has been around since 1975, making it the "original light beer." Clearly, they are doing something right. It's less satiating, and the low cost is icing on the cake.
Corona Premier (90 Calories) 
Corona Premier has a sweet and crisp flavor thanks to a blend of malt and honey. This Mexican lager goes great with grilled meats and seafood, making it an ideal beverage for summer celebrations and barbecues.
Roadhouse Highwayman Pilsner (110 Calories) 
Roadhouse Brewing Co.'s low-cal brew hits the sweet spot between robust flavor and refreshing brightness. It's ideal for social gatherings around the campfire.
Miller 6 Extra Light (64 Calories)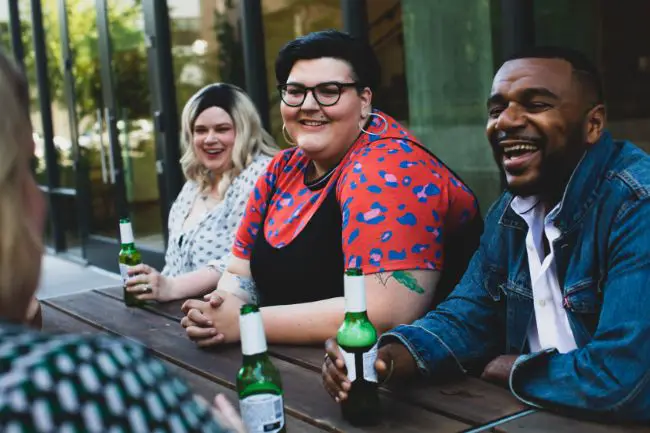 Miller raises the bar for light beer with this delicious brew. It manages to drastically reduce both calories and carbohydrates without sacrificing any of the beer's signature flavor.
Busch Light (95 Calories) 
This low-carb and calorie variant of Busch maintains the original's flavor thanks to a longer brewing process. 
Shiner Light Blonde (99 Calories) 
It's hardly surprising that a Texas-made beer would have a more robust flavor than one would anticipate from a light beer. It's brewed with premium hops that are renowned for generating a very aromatic scent.
Beck's Premier Light (64 Calories) 
Unlike some light beers, the fruity, refreshing flavor of this German brew is not at all subdued or washed down. Just right for a summertime cookout.
Guinness Draught (125 Calories) 
Is it possible to have Guinness while watching your caloric intake? Yes, it is! It's not labeled as such, but its lower-than-average calorie count suggests it could be considered a "light" or low-calorie beer.
Island Active (88 Calories) 
As its name implies, this beer was brewed with the nomadic lifestyle in mind. Light lagers like this one are great for dieting because of their low calorie and carbohydrate content. Try the new Lime, Mango, or Watermelon flavors if you want to go for something different. 
Bell's Light Hearted Ale (110 Calories) 
Many folks in the Midwest are familiar with Bell's Brewery. But they may not know that the business behind the popular Two Hearted Ale IPA has launched a new, lower-calorie variant that they claim has "all the Heart" with fewer calories.
Blue Moon LightSky Tropical Wheat (95 Calories) 
This beer is for you if you enjoy the subtle zing of citrus and tropical fruits in your brew. This Blue Moon beer has a unique and refreshing flavor because of the addition of pineapple and orange peel during the brewing process. 
Athletic Lite (25 Calories) 
The Athletic Brewing Company has created a non-alcoholic beverage that redefines the category of "light beer." It's made with organic grains, and it's excellent for people who are often on the go.
Stone Buenaveza Salt & Lime Lager (140 Calories) 
This Mexican lager takes its inspiration from Baja, and it's brewed with sea salt and lime for a tangy, refreshing flavor without the bloat.
Partake Peach Gose (15 Calories) 
In search of a low-carb, low-calorie beer alternative? This Partake variety's sweet peach flavor is perfectly balanced and reminiscent of your favorite alcoholic drink. 
Lucky Saint Unfiltered Lager (53 Calories)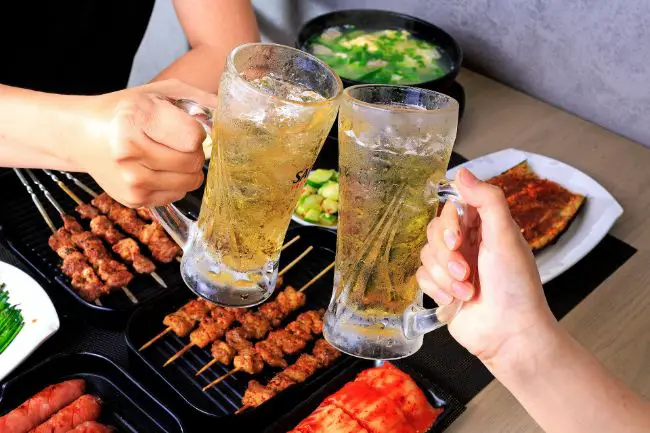 The Lucky Saint beer bottles are stylish, and the beer inside has an alcohol content of 0.5%. This low-calorie beer recently won a Great Taste Award by Imbibe. 
Slim Hazy (95 Calories) 
The alcohol content of 4.1% is excellent for a premium organic low-calorie beer. Thanks to the Calypso, Citra, and Simcoe hops used in its brewing; Slim Hazy has a robust hoppy aroma. 
The quality of Maine craft beer is generally high because many breweries in the state source all or almost all of their components from local farmers.
Omission Ultimate Light Golden Ale (99 Calories) 
It's hard to top this gluten-free, low-calorie beer. Its refreshing citrus taste is ideal for warm afternoons spent on the lawn or at the beach.
Bud Light Lime (116 Calories) 
Bud Light Lime's alcohol content is the same as that of regular Bud Light, and it has a tangy lime flavor that is pretty refreshing. Every sip will be bursting with the crisp flavor of lime thanks to the use of actual lime peels in the brewing process.
IPA 100 By Saranac (100 Calories)
IPA 100 is a low-calorie alternative to regular American IPAs. It's hopped with Citra, Centennial, Cascade, and Columbus for a tropical hop profile and brewed with flaked oats, pale, and wheat malts for a notably full flavor and silky texture.
Flyjack By Firestone Walker Brewing Co. (96 Calories) 
Flyjack is a hazy IPA that delivers on all your expectations without weighing you down with unnecessary calories. Flyjack's malt profile is crafted with ingredients like Two-Row barley, wheat, Munich, torrified wheat, and blonde roasted oats.
Weisse 'N' Easy By Spoetzl (95 Calories) 
Weisse' n' Easy is a fruited wheat beer that is refreshing, easy to drink, and made without filtering. The Texas Dewberries added by the Spoetzl Brewery are key to the beer's subtle sweetness. 
Good Behavior By Odell Brewing Co. (110 Calories) 
Good Behavior has a strong tropical hop aroma and a smooth, moderately sweet malt flavor with a dry aftertaste. It's a great low-cal IPA that manages to be both flavorful and refreshing. 
Black Rice Ale (97 Calories) 
If you're on the hunt for a darker, nuttier, toastier ale, look no farther than Anderson Valley's Black Rice Ale. It's made from midnight wheat and black rice in addition to the traditional pale two-row malt and chocolate malt. 
Northern Brewer hops are added, which are typically found in English-style beers. This gives the beer a subtle woodsy flavor.
Lightpoint By New Holland Brewing Co. (86 Calories) 
Lightpoint is not your standard white ale or Belgian Witbier. It's brewed with coconut water, raw honey, and orange peel instead of the more traditional ingredients.
Related Reading: Why Put Salt In Beer? The Reasons Might Surprise You! – Check Them out Here
Final Thoughts 
This summer, you might want to pop open a bottle with your friends and family while sitting outside enjoying a BBQ. And if you're trying to cut back and looking for a beer with low calories, light beer is the way to go.
Luckily, you won't have to compromise on flavor since so many breweries produce diet-friendly beers. Take your pick!