You may be curious about the companies behind the beer you are drinking. You may be thinking about joining or trying out the products of the largest beer companies in the United States. 
Either way, these respectable companies have provided the beer we have lovingly enjoyed for years. Stick around as this article shows 5 of the biggest brewing companies in the country.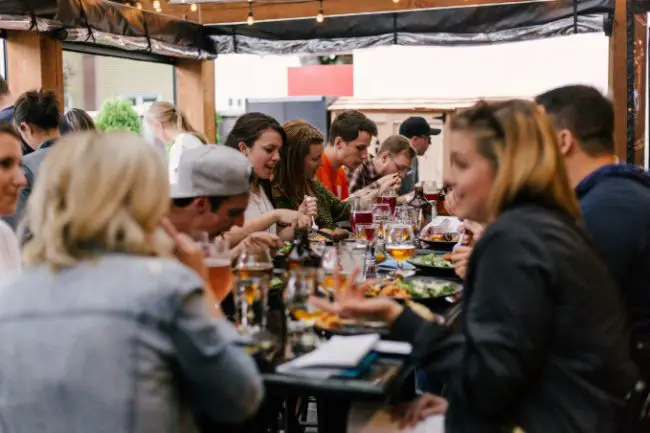 Sierra Nevada Brewing Company
Location: Chico, California
The Sierra Nevada ranks well among its peers as the nation's third-largest craft brewery. It is based in Chico, California; Homebrewer Ken Grossman started this brewery in 1979. 
Its flagship beer, Sierra Nevada Stout, is still made with the same recipe from the 1970s. Craft beer fans love it.
The brewery makes several beers throughout the year, including Sierra Nevada Pale Ale and Sierra Nevada Stout. It has a wide range of specialty, seasonal, and limited-edition beers throughout the year.
In its 42-year history, the Sierra Nevada Brewing Company has grown several times. The most recent time was in 2005, and the company now has impressive annual sales of about $300 million on average.
In Chico, California, the company operates the Sierra Nevada Taproom and Restaurant, gift store, and tasting room. It also runs the Torpedo Room in Berkeley, California, which is also a tasting room.
D.G. Yuengling and Son
Location: Pottsville, Pennsylvania
This company is the oldest and largest U.S. craft brewery. Since the company started in 1829, the fast-growing beverage company has been owned and run by the same family.
D.G. Yuengling and Son, Inc. makes its beer in two breweries in Pottsville, Pennsylvania, and Tampa, Florida. These breweries make their popular Yuengling Traditional Lager, Yuengling Hershey's Chocolate Porter, and Oktoberfest beers.
The company D.G. Yuengling and Son, Inc. is growing significantly over the next few years. The company inked a joint operating agreement with Molson Coors in September 2012.
With this new deal with Molson Coors, Yuengling's distribution network expands to include states on the West Coast. This means that the brewery will be able to sell its beer to millions more people. 
Before, D.G. Yuengling and Sons sold their beer in 22 New England and East Coast states.
Boston Beer
Location: Boston, Massachusetts
The Boston Beer Company is well recognized as a top craft brewery. Jim Koch started it in 1984 with a family recipe passed down for generations. 
The extensive beer company is based in Boston, Massachusetts. Their Samuel Adams beer was once named the best beer in America.
Since it started, Boston Beer Company has grown quickly. It is now the second-largest craft brewery in the United States. Today, breweries in Boston, Massachusetts, Cincinnati, Ohio, and Breinigsville, Pennsylvania, make more than 60 kinds of Samuel Adams beer.
Even though Samuel Adams is one of the most popular craft beers in the U.S., it only makes up about 1% of the U.S. beer market. Still, drinks from the Boston Beer Company are sold in all fifty states and bring in a lot of money. 
In 2020, the Boston Beer Company had annual net sales of $1.74 billion. The brewery is recognized for Twisted Tea, Angry Orchard hard cider, Truly Spiked Sparkling, and Samuel Adams beer.
The Gambrinus Company.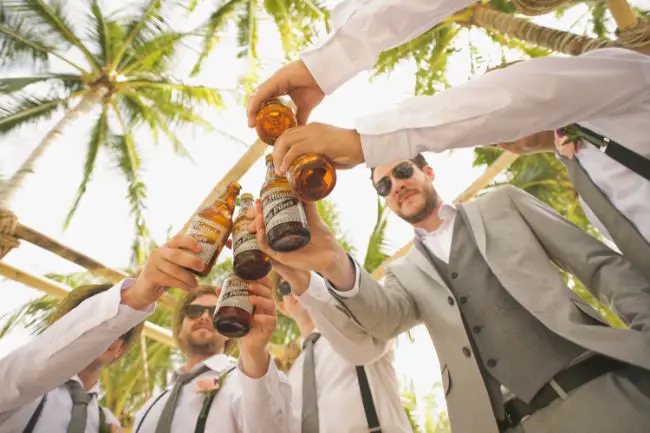 Location: San Antonio, Texas
The Gambrinus Company has been bottling beers since 1909, when it opened in Shiner, Texas. This makes it the oldest independent craft brewery in the state of Texas.
The family-owned craft beer company is recognized for Shiner Beers, especially Shiner Bock, their most famous Bavarian-style beer. The company also produces, sells, and markets beers out of their Trumer Brewery in Berkeley, California.
German and Czech immigrants started the Gambrinus Company to make traditional European beers. Between 1994 and 2004, the company tripled its beer production, making it one of the largest craft breweries in the U.S.
The Gambrinus Company is a registered craft brewery that bottles and sells great beers nationwide.
Duvel Moortgat/Firestone Walker Brewing Company
Location: Paso Robles, California
Brouwerij Duvel Moortgat runs this European-style brewery, owned by a Flemish family and based in the Belgian city of Breendonk.
Duvel Moortgat was started in 1871, but they didn't start making beer in Paso Robles, California, until July 2015. This was when they teamed up with the family-owned Firestone Walker Brewing Company.
Adam Firestone and David Walker started the Firestone Walker Brewing Company in 1996. It quickly became a well-known craft brewery in California. 
Since joining Duvel Moortgat, the company has made more than a million barrels of beer yearly.
Today, the craft brewery is known for making beers in the Belgian and European styles. Their Duvel and Maredsous beers may be the most well-known ones.
Related Reading: Using an Electric Brewer: The Pros and Cons – Check Them out Here
Final Thoughts
There are more companies than just the ones mentioned on this list. Each one has its own rich history and plethora of delicious products. 
Take the time to know them, and you may find a brew suitable for you.