Are you a beer enthusiast who wants to switch things up and try something new and refreshing?
Then you're here for a sweet ride as you discover the delicious and refreshing twist grapefruit beer has. 
This fruity and zesty beer is becoming more popular with its unique bitter-sweet taste. 
The grapefruit beer is perfect if you're adventurous or want a good drink for the warm summer days. 
So sit back and relax as you learn about grapefruit beer.
Let's dive into this fruity world of beer together!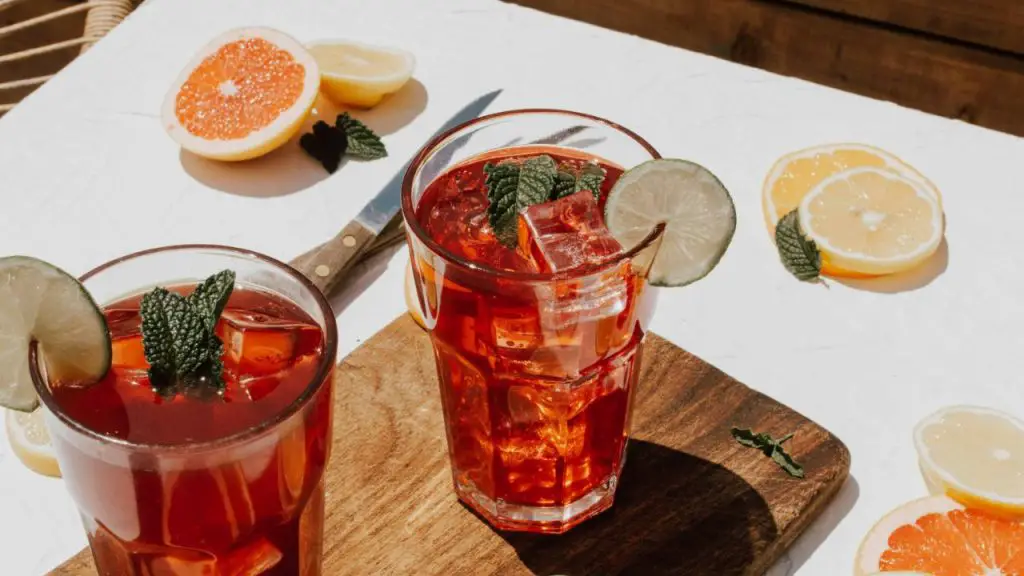 What is Grapefruit Beer?
As you may expect, grapefruit beer comes from the delicious zesty flavor of grapefruit. 
You add grapefruit juice, oil, zest, or hops infused with grapefruit flavor during the brewing process. 
This beer has a distinct bitter-sweet flavor with a citrusy scent ideal for a thirst-quenching drink. 
You can have grapefruit beer as a light lager to a hoppy IPA, but still unique and refreshing. 
Many beer enthusiasts enjoy this flavor because you can easily pair it with savory and spicy foods. 
Other foods you can enjoy while drinking a fruit beer are pickled dishes, fruity desserts, and Mascarpone cheese. 
Related Reading: How To Make Orange Beer-Recipes & Simple Alternatives – Find Out Here.
How Did Grapefruit Beer Start?
There is no documented origin of grapefruit beer, but with its slowly rising popularity, it started recently. 
Many breweries believed it started as a craft beer trend in the mid-2000s as a way to create a refreshing drink.
It leads to the combination of the bitter flavor of beer and the sweet and sour taste of grapefruit that many people enjoy. 
This flavor became a favorite among home brewers because they can easily create different recipes and add a twist to their versions. 
What once started as a simple home beer recipe became a trend in commercial breweries.
Now, you can buy grapefruit beer in various bars and stores across the US and the globe. 
Though a limited amount of history is recorded regarding where it started, grapefruit beer continues to become a staple flavor in the beer scene. 
What is the Brewing Process of Grapefruit Beer?
One distinct feature of grapefruit beer is its sweet and sour notes from the fruit. 
The brewing of the beer follows the process of any other beer but with a few added steps. 
Mash
You start by heating at least 2 gallons of water in a pot and add your especially grains to create a mash. 
The temperature must reach at least 150 to 155°F for 45 minutes to help extract the flavors from the grains. 
Boiling
When the grains have all flavors extracted, you will remove them from the mixture and add a pale malt extract. 
Once it boils, add the point hops and boil it again for another 60 minutes before cooling it to room temperature. 
Fermentation
Next, you'll add yeast and ferment the mixture for about a week before adding the grapefruit zest or oil. 
Before transferring it to a bottling bucket, ferment it again for a week until you reach the desired flavor and aroma. 
Carbonation
When the mixture is in the bottling bucket, add priming sugar to let it carbonate before serving. 
Since the beer is primarily a home recipe, you can still adjust the process according to your taste and preference.  
There are various hops, yeasts, and grapefruit flavors to explore, which can change your results. 
You can use all ingredients to achieve a unique and delicious grapefruit beer. 
Related Reading: How To Brew Beer At Home Without A Kit – Learn More Here.
Flavor Profile of Grapefruit Beer
The flavor profile of grapefruit beer is unique with its complex blends that will leave a tangy and bitter taste in your mouth.
Because the fruit is sweet and sour, you'll taste the hint of its zest while sipping on the bitter taste of beer. 
It balances the two flavors well while leaving a refreshing tart aftertaste. 
Some people find the hoppy flavor to be a good combination with grapefruit, so the beer gets a well-rounded taste. 
But for the most part, the taste of the beer depends on the flavor level you use in the brewing process. 
Some beers have a dominant grapefruit taste, while some have a subtle sweet and sour tang.
But one thing you can expect from grapefruit beer is that it is unique and refreshing, which many beer enthusiasts love. 
Grapefruit Beer Vs. Other Beer Flavors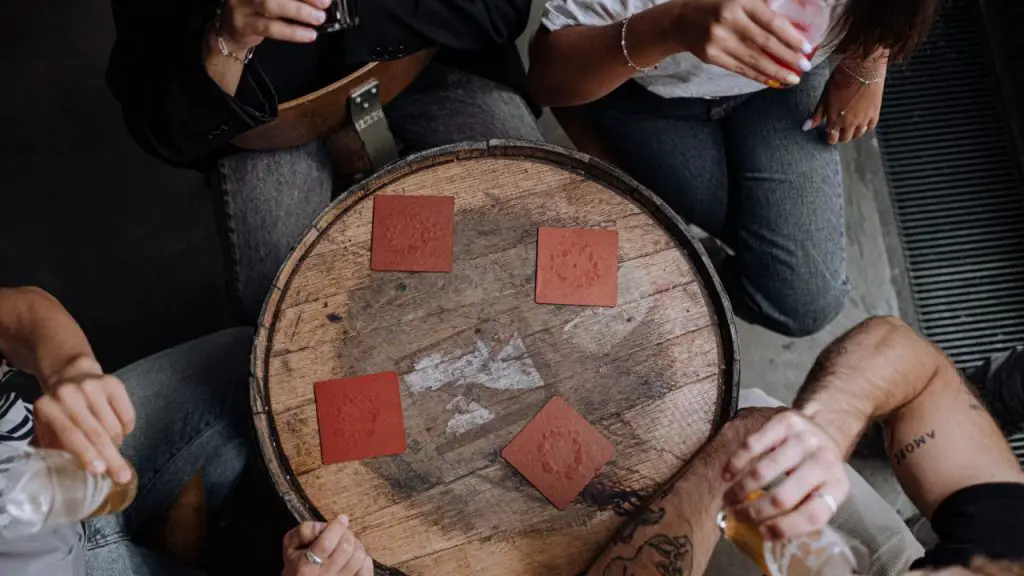 The beer is simply unique from other beers because of its flavor profile. 
Most traditional beers have a roast and malty flavor, but grapefruit brings a little fruity taste. 
The beer's well-balanced bitter taste and the grapefruit's citrusy goodness distinguish it from others. 
It also has a slightly tart aftertaste that complements the refreshing grapefruit flavor. 
Compared to other beers, it also has lower alcohol content, so it is a good drink for a light drunk night or summer days. 
Another difference is in the brewing process, as you add grapefruit zest at the end of the fermentation process. 
So if you want a refreshing alternative to other beers, you can go for the lighter and flavorsome grapefruit beer. 
Related Reading: Craft Beer Vs. Beer – Deep Dive Here.
4 Best Grapefruit Beers To Try
Many breweries keep up with the rising trend and are excelling in offering this flavor. 
If you want to try the beer that everyone is talking about, here are some of the best grapefruit beers to try:
Schöfferhofer Grapefruit
Schöfferhofer offers the world's first wheat grapefruit beer with a 50/50 blend of Schofferhofer's beer and fresh grapefruit juice. 
Their main ingredients include barley malt, wheat malt, yeast, hop extract, and grapefruit juice. 
This perfectly brewed beer offers a delightful summer treat to cool you from the heat with only 2.5% ABV. 
You can also enjoy this drink any time of the year: after a long day at work, after playing sports, or during a night out. 
Remember to serve it cold to get that refreshing taste from the grapefruit juice and beer. 
Ballast Point Grapefruit Sculpin IPA
Ballast Point offers you their Grapefruit Sculpin IPA with a deep golden orange color and white head. 
There is the familiar lemon zest and tangy grapefruit taste, with the bitter aroma of beer. 
But as you sip this beer, the bitter taste comes with a slightly dank and dry flavor. 
You can taste some hops, but the bitter grapefruit flavor overpowers at 7% ABV. 
This specific aroma and flavor are best enjoyed with salads, greens, and fresh cheese to balance the bitterness. 
Related Reading: Best Beers For Beer Cheese Soup – Read More Here.
Stiegl-Radler Grapefruit
Stiegl-Radler has one of the best lagers, so imagine adding real grapefruit juice to the mix, and what will you get?
Their deliciously refreshing grapefruit beer has natural cloudiness and a satisfying tangy taste. 
It is a real thirst quencher on a hot summer day, but you can also enjoy it after an exhausting hike. 
After all, Radler means cyclist in German, so it only makes sense for this beer to be the perfect post-ride drink. 
Surly Grapefruit Supreme
Surly has a bright grapefruit beer with a crisp finish and a gentle tart aftertaste.
Their beer is one of the best brands because it perfectly balances citrus and bitter. 
Despite being a new product, Grapefruit Supreme became Surly's best-selling product. 
They also released a summer variety pack with grapefruit and mango flavors. 
Because there is no resisting this thirst quencher, Surly released a 12-pack year-round release. 
You can also have their beer in one convenient package until the last drop. 
Related Reading: What Is Draft Beer Better Than Bottled Beer? – Learn More Here.
Final Thoughts
Many seasonal beer flavors are coming up, especially during summer when the heat is hard to beat. 
But with grapefruit beer, you can enjoy the summer with its deeply refreshing, sweet, and sour flavor. 
There's a reason why many brewing companies use fruits for beers; it balances out the bitterness.
However, not all fruits complement well with beer.
It just so happens that grapefruit is one of the best fruits to add to the fun. 
The fun and refreshing twist of real grapefruit juice combined with the classic beer taste gives you an irresistible taste. 
Whether you like traditional beers or love exploring new flavors, this beer is worth a try.
If you're still wondering why many enthusiasts love it, take one sip, and you can see why.
So grab a cold one and enjoy the perfect blend of bitterness, sourness, tartness, and sweetness all in one can.
Cheers!