Are you a brewer looking to add a unique orange flavor to your beer?
Adding orange zest or orange peel is an easy way to do it. 
That makes you wonder how to make orange beer.
Well, timing is critical. 
Generally, adding the orange peel during the last 15 minutes of the boil is best.
This will give your beer a subtle orange flavor without overpowering the other ingredients. 
You can also add the orange peel during fermentation for a more intense flavor.
So, experiment and find the perfect time to add orange peel to your beer!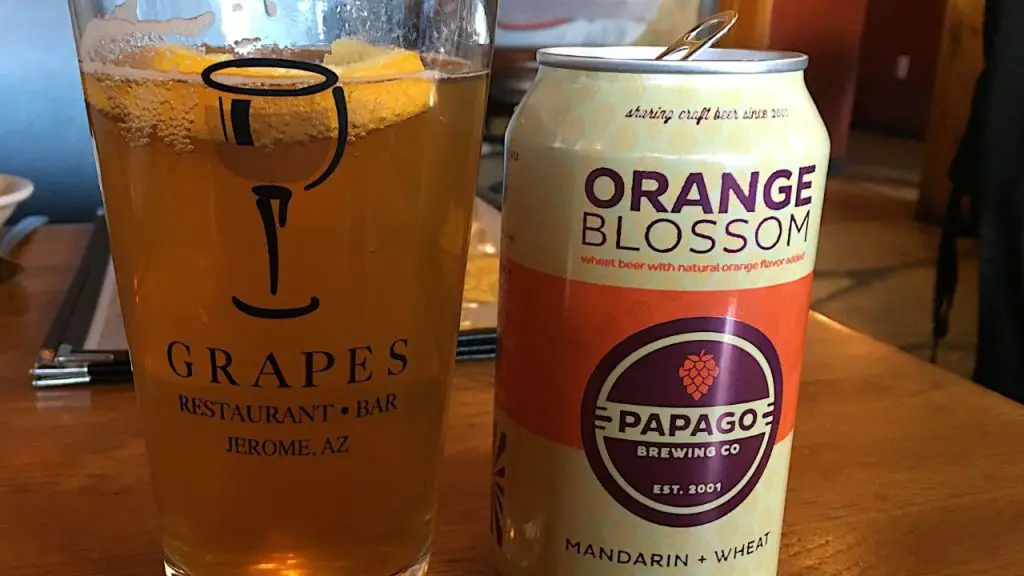 How to Make Orange Beer
Adding orange to beer is a great way to give it a unique flavor.
But when is the best time to do it? 
It is recommended to add it in the last 5 minutes of the boil. Some brewers suggest 10 minutes, but you may find better results in the previous five. 
You can also add the zest near the end of fermentation.
It's really up to you which method you prefer. 
Be careful not to add it too early, ruining the flavor.
When it comes to what kind of oranges to use, it is suggested to use organic oranges. 
They have a much better flavor. And if you want to try making an orange beer, here's a simple recipe for you to try.
Cloudy homemade beer? Check out this article.
Example Recipe
Making your beer at home is easy! You need a few pieces of gear, and you're set! 
Making your beer at home is easy! You need a few pieces of gear, and you're set! You'll need the following: 
large cooking pots, 
muslin cloth, 
a leger colander, 
a thermometer, 
a sterilized fermenting bucket, and 
a hydrometer 
These are so you can make 10 liters of beer with an orange flavor.
Follow this simple recipe, and you'll enjoy your homemade beer in no time!
Ingredients
100g of brown sugar  
Zest from an orange (sweet or bitter)  
One packet of ale yeast  
One tablespoon of carrageen/Irish moss  
15g of East Kent Goldings hops  
2kg of crushed pale ale malt
Instructions
Making your orange-flavored beer is easy and fun! 
Start by heating 7 liters of water in a pot up to 76 degrees Celsius. 
Then, add the malt and stir until it reaches 66 degrees Celsius. 
Cover the pot for 1 hour and 15 minutes. 
While you wait, heat another 12 liters of water to 72-80 degrees Celsius. 
Once the hour and fifteen minutes are up, pour the liquid through a strainer and a piece of cloth into a different pot. 
Then, grab a jug and pour the hot water over the grains to get the flavor and sweetness out.
Boil the wort again and add 5 grams of sugar and hops. 
Boil for 1 hour and 15 minutes, then add carrageen, 5g of hops, and the orange zest. 
Boil for 10 minutes, add 5g of hops, and simmer for 5 minutes. 
Allow to stand for 40 minutes, then pour the wort through a muslin cloth or fine sterilized sieve into a fermenting bucket. 
Cool the bucket in a sink surrounded by ice and water. 
Add yeast, cover, and maintain a temperature of 20 degrees Celsius for four days. 
On the fifth day, the gravity should be 1.007. 
Finally, siphon the beer into bottles and add ¼ teaspoon of sugar. 
In 10 days, you can enjoy your homemade orange-flavored beer!
Related Reading: Chocolate Stout Recipes – Read More Here.
Fusion Cuisine Orange Beer
Are you looking to try something new and exciting?
Then why not try fusion cuisine? 
Fusion cuisine combines different culinary traditions so that you can expect a unique and delicious experience.
It's not tied to any one cooking style and has produced many new and innovative dishes. 
Fusion food is a broad term for combining different types of cooking so that you can expect a wide variety of flavors.
Try it today and experience something new!
Ingredients
Medium orange peeled and cut into wedges.  
250 milliliters of non-alcoholic ginger beer  
Ten fresh mint leaves  
Four teaspoons of sugar  
One medium lemon  
Ice cubes (as needed)  
One slice of orange
Instructions
Ready to make a delicious and refreshing drink? 
Start by putting some orange pieces in a blender. 
Add six mint leaves and some sugar, then blend until it's puree. 
Next, quarter a lemon and put the pieces in a glass. 
Throw in the remaining mint leaves and crush them with a wooden pestle. 
Pour in the orange puree and some ice cubes. 
Mix it all and top it off with ginger beer. 
Give it a light stir and garnish with a halved slice of orange on the rim. 
Serve chilled, and enjoy!
Consider brewing and tasting Kombucha Beer.
Simpler Alternative— Beermosa Recipe
Beermosas are the perfect way to keep things classy while having a pub-like feel.
Plus, they only require two ingredients and are so delicious. 
Enjoy them for breakfast or brunch instead of (or in addition to) mimosas.
You can even get creative and make this cocktail your own by experimenting with different flavors.
Ingredients
All you need is two ingredients: a good-quality beer and orange juice.
To make sure your beermosa is perfect, it's essential to choose the right beer and orange juice. 
When you're at the store, here's what to pick up:
Pulp-free orange juice 
Lager 
Orange liqueur (optional)
Related Reading: Pastry Stout Recipes – Find More Here.
Best Beer for a Beermosa
For a beermosa, you'll want something with citrus notes, like a Belgian-style saison.
If you can't find one, go for a blonde ale, lager, or pilsner. 
Keep it light, though, no IPAs, stouts, or porters. If you're craving a dark beer, grab a Guinness. 
Or try a black velvet cocktail made with champagne and Guinness.
If you're having trouble deciding, ask your local bottle shop for recommendations. 
Cheers!
Best Orange Juice for a Beermosa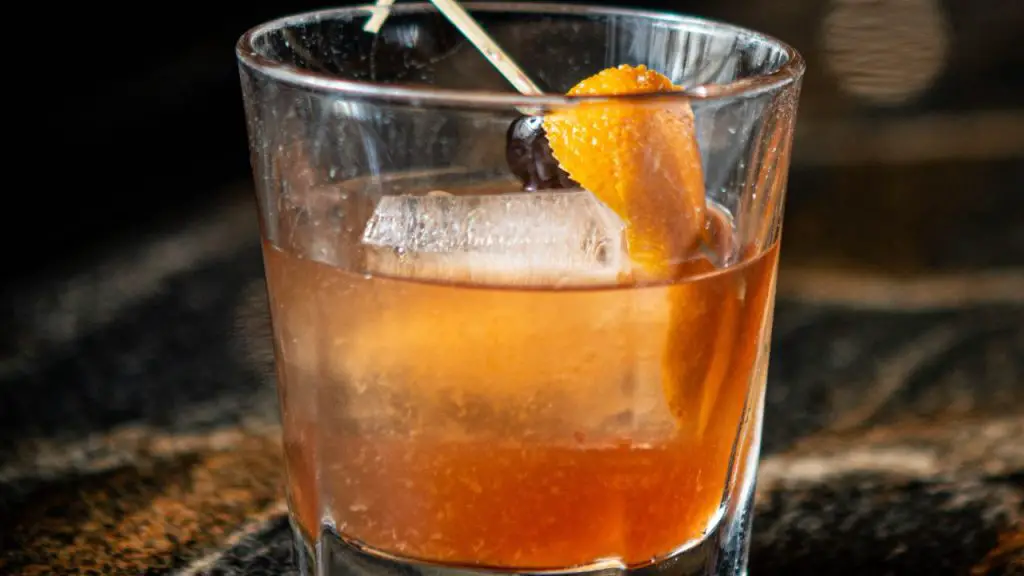 Regarding beermosas, you should always use the best orange juice you can get your hands on.
Fresh-squeezed is always the way to go, but storebought juice will do the trick if you don't have the time or the means. 
For the best results, squeeze the oranges at home with an orange squeezer or citrus juicer.
If you can treat yourself to a more expensive but higher-quality juicer, it'll be worth the investment. 
As for pulp or no pulp, it's totally up to you.
Remember that if you don't want pulp in your beermosa, go for a juice with low or no pulp.
Related Reading: Maple Wine Recipe – Learn More Here.
Final Thoughts
If you're a fan of oranges' zesty taste and smell, you can make your orange-flavored beer home.
It'll take some effort, but the reward is worth it. 
You may need to try different tastes to discover the one that's perfect for you.
Everyone has their preferences, so you must decide what you like best. 
Good luck, and enjoy your refreshing zesty drink!