Part of Polish culture is Polish beer and the long history of brewing it.
Keeping their culture alive has been key to their strength as a nation. 
In Europe, Poland is the third-largest beer producer.
Every year, they make 36.9 million hectolitres. 
There's a lot more to Polish beer, just its incredible quantities.
Keep reading, as this article shows there's a lot more to Polish beer that is amazing.
Everything About Polish Beer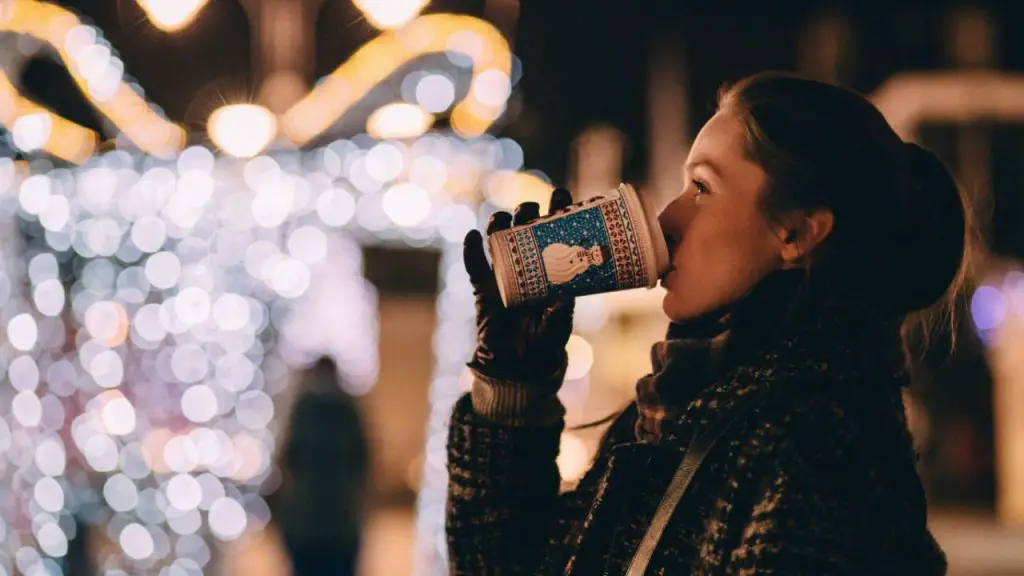 Polish Beer's History
You've probably heard of Polish beer, but did you know it's been around since before Poland was a country?
Some say it was being brewed even before the Polish arrived! 
Beer was enjoyed by everyone, from kids to adults, and all classes and genders.
It wasn't until the Second World War that brewing became more common when the Communist Government nationalized most breweries. 
But when communism collapsed and Capitalism returned, the economy improved, and breweries started popping up everywhere. 
Craft beer and microbreweries are booming, and Polish beer is celebrated and appreciated worldwide.
'Piwo,' the Polish word for beer, is derived from 'Pivo,' a pre-Slavic word meaning 'a drink.'
Beer was popular with kings, nobles, townspeople, and peasants alike. 
King Boleslaw I the Brave was said to be a big fan!  
Before the 19th century, brewers used top fermentation. 
But when demand for their beer increased, they switched to bottom fermentation to make it last longer.
Then, when communism took over, almost all breweries were nationalized. 
After the fall of communism, the beer market opened up, and three companies controlled 80% of it.
Craft beer began gaining popularity in the 2000s, and now over 200 craft breweries in Poland produce 500 different brands. 
Poland brews more beer than any European country outside Germany and the UK, and its climate is perfect for growing hops. 
Discover and consider sampling these Swiss beer brands.
Polish Beer's Categories
Are you looking for the most popular beer styles in Poland?
Here's a list of five: Lagers, Pilsners, Baltic Porter, Amber Lager, and Bock Beer. 
Lagers are usually light, full-bodied, and high in strength. 
Baltic Porter is a thick, brown, high-strength beer. 
Amber Lager is a bit deeper and more prosperous than a regular lager. 
Bock Beer is strong, dark, and full of malt with a sweet taste.
Best Polish Beers to Start 2023 Right
Ciechan Pszeniczne
Try Ciechan, one of Poland's most famous breweries!
Their Pszeniczne beer is a popular favorite and a benchmark for the best wheat beer. 
It's made with traditional methods and open fermentation, giving it a fruity, clove-like aroma and a pale yellow color.
It's sweet rather than sour, with a hint of hazelnut in the aftertaste. 
Plus, it's unfiltered to enjoy the yeast residue too.
It has 4.8% ABV and should be drunk within six weeks of bottling. Enjoy!
Related Reading: All About Sweet Beer – Read More Here.
Amber Koźlak
Try Amber Koźlak, a famous beer from Browar Amber.
It's made with water, hop, and pale and dark barley malt and has a ruby color. 
To keep it pure, they use curated underground water and in-house yeast.
It's sweet, caramel-like, like Coca-Cola, honey, or toffee, and has a bitter aftertaste. 
Plus, it has 6.5% ABV and stays fresh for 180 days.
Related Reading: What Is The Best Water For Brewing Beer? – Learn More Here.
Żywiec Porter  
Do you love beers with a pungent taste?
Then you'll love Zywiec Porter!
It's been brewed using traditional methods since 1881. 
It has malt, barley, water, and aromatic hops for the best taste and aroma.
You'll sense dark malt in the aroma and taste roasted dark malts with notes of chocolate and coffee. 
There's also herbal bitterness, and it's dark brown.
It has 9.5% ABV; you can serve it in a pint, shaker, or snifter. 
It's still a favorite among locals and tourists since 1881.
Related Reading: What Is IBUs In Beer? – Find Out Here.
Ciechan Miodowe 
Try this unique beer from Ciechan Brewery!
It's popular with beer lovers because of one particular ingredient – natural honey. 
It's neither light nor firm, and its natural sweetness makes it great for everyone.
With straw-colored and floral aroma. 
Plus, it has 5.7% ABV and a shelf life of 45 days with a trace of light bitterness.
It's won awards year after year and is a hit with Poles.
Give it a try!
Królewskie Jasne Pełne 
Try Królewskie Jasne Pełne, a famous beer from Warsaw, Poland.
They use barley malt, corn, water, hops, and hop extracts. 
You'll get a malty, herbal aroma, a clear gold color, and a bitter taste with floral and grassy notes.
Plus, it has 5.6% ABV, so you'll get an alcohol-burn aftertaste. 
If you like lager beer, this is a must-try!
Lech Premium   
Lech Premium is one to try if you're a light beer fan.
With ingredients like barley malts, hops, water, and hop extracts. 
It's highly carbonated, giving it a refreshing taste.
You'll get a hint of hay and grass in the aroma and a slightly bitter, floral flavor. 
It's 5% ABV and tastes best when it's cold.
Enjoy it at a party or with your friends and family.
Related Reading: Best Beers For A Party – Dive Deeper Here.
Brok    
Are you a beer lover?
If so, you should try Brok!
It's a product of Van Pur breweries and has been around for centuries – one of the oldest beer brands in Poland. 
Using the traditional fermentation process gives it a pale color from select ingredients.
It has a desirable flavor with grassy accents, light, and a slightly sweet taste. 
It has 5.2% alcohol by volume and is perfect for light beer lovers.
Plus, it's popular with Polish beer lovers and tourists!
Tyskie Gronie
Have you heard of Tyskie beer?
It's from Tychy, a town in Silesia. 
The brewery there has been making it for 400 years! It has a malty aroma and a great taste, with a mild bitterness. 
It's lightly golden and has more flavor than other Polish beers, with 5.5% ABV and is light and refreshing. 
It's the number one beer in Poland and has won many awards, like the 'Beer Oscars' at the British Brewing Industry Awards.
You can find it in Poland and many large European and US liquor stores.
Discover and consider sampling these Greek beer brands.
Okocim O.K. Beer 
Try this beer from the Carlsberg Group – a highly reputable brewery.
This is a Polish pilsner with natural ingredients and a simple fermentation process. 
It's smooth, with hints of malt and a slight sweetness.
Plus, it has a tingling aftertaste that enhances the experience. 
It's 5.6% ABV and one of the best sellers in Poland.
It's affordable, so you can enjoy it with friends and family.
ŻUBR   
Zubr means 'Bison' in Polish.
This classic beer is from one of the oldest breweries in Poland, dating back to 1768. 
Kompania Piwowarska brews it today.
It's deep golden and tastes like a Pilsner with a floral aroma. 
Using caramel malt and hops, with 6% ABV, it is light with a balanced malty aftertaste.
Enjoy it with friends and family, and pair it with salted pretzels.
Related Reading: Top Canadian Beer Brands – Read More Here.
Ordering A Beer In Polish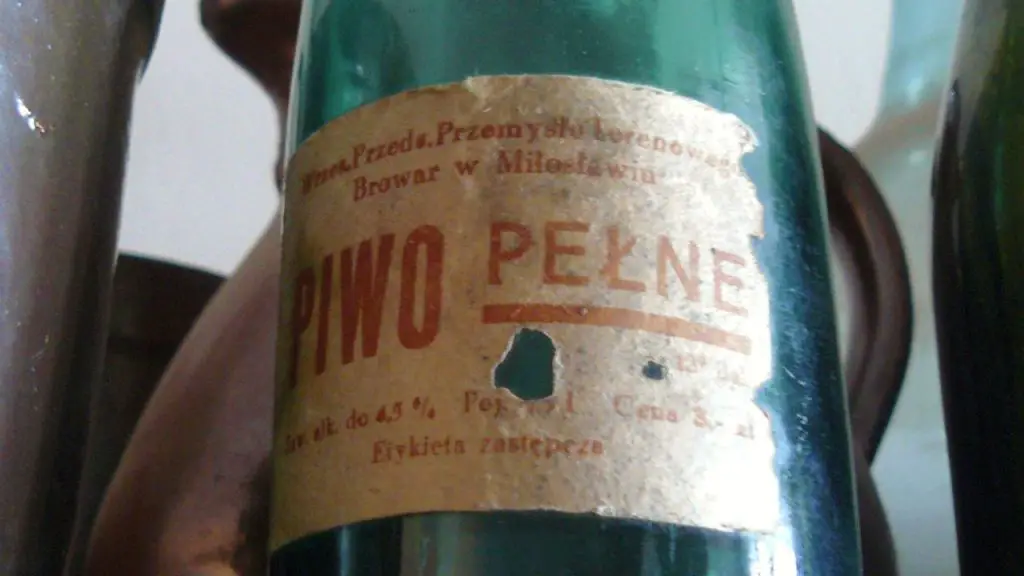 If you're in a Polish pub, you can order a beer by saying "Proszę piwo" – that's "Beer, please." 
To say cheers, say "Na Zdrowie!" – it means "to health" and can also mean "bless you."
Related Reading: USA Top Beer Brands – Learn More Here.
Final Thoughts
Try out the Polish beers listed above!
They use the best ingredients, giving them unique aromas and tastes that will take your beer-drinking experience to the next level. 
Why not try one or a few and let us know your thoughts?
Cheers, and happy drinking!