Even though there are ways to make stronger beers taste better than ever, you can't escape the fact that some beers have a lot of calories. This is where this article comes in, containing a list of the highest calorie; potentially most fattening beers.
Since craft beer and brewing have become so popular, many beers on this list have more calories. Many breweries make a variety of strong, and therefore high-calorie, ales. 
Let's explore how many calories each one has.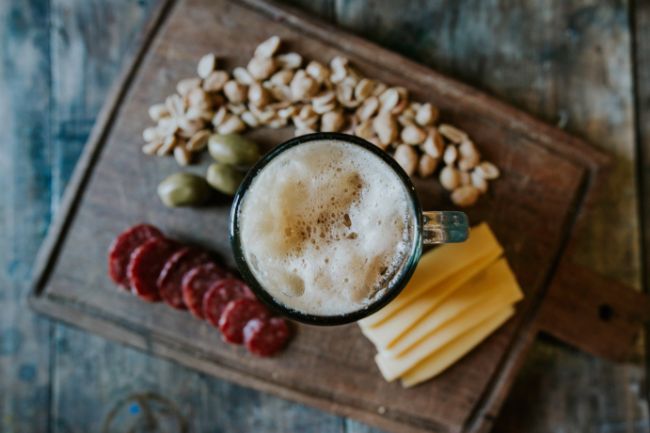 Bud Light's Lime-A-Rita
With 495 calories per 12 ounces, Bud Light Lime-A-Rita from Budweiser is by far the most caloric beer on the market. Also, only 30.80% of the calories in these cans come from alcohol. 
Each serving also has 65.55 carbs and a lot of sugar. A tasty summer treat that is just the right size.
Sam Adams Chocolate Bock
This Boston Beer Company beer has 237 calories per 12-ounce bottle, which makes it one of the beers with the most calories on this list. This dark and rich beer has hints of vanilla, honey, and chocolate. 
It is a little sweet and creamy. The smell is like a mix of coffee, chocolate, caramel, and molasses. 
This chocolate block is a great dessert beer because it tastes smooth and has an excellent finish.
Carlsberg Elephant Beer
The elephant is one of Carlsberg's "true classic" beers. They first sold this 7.2% beer in 1959. 
The two pairs of life-size elephant statues at the main entrance to Carlsberg's brewery in Copenhagen inspired the elephants on the label.
Carl Jacobsen, who started the Ny Carlsberg brewery, had a keen interest in elephants. The brewery says that the beer goes well with all spicy foods. 
Still, it goes exceptionally well with Thai, Cajun, and Mexican food. A 330ml bottle of Elephant Beer has about 216 calories.
Sierra Nevada Bigfoot
Even though each serving of Sierra Nevada's Bigfoot Barleywine style ale has 330 calories, it is a favorite of many beer drinkers. You can only purchase this beer during the colder months of the year. 
It has tasty citrus, and piney hop notes that you can enjoy within reason.
High Gravity Steel Reserve
This high gravity lager, a malt liquor, has 222 calories per bottle. This beer took 28 days to make and has an ABV of 8.1%. 
Even though this beer has a lot of alcohol, it is very smooth, light, and crisp. It smells like corn and grains and has hints of caramel and butterscotch. 
This beer is cheap for how much alcohol it has and how good it tastes, which makes it a good choice for buying something high in calories.
Greene King's Very Special India Pale Ale
Greene King's regular IPA is 3.6% alcohol by volume, while this special edition beer is 7.5%. "Britain's deep cultural ties with India" inspired the making of this Very Special IPA.
Roger Protz, a well-known beer expert, worked with John Bexon, the head brewer at Greene King, to bring back this traditional style of IPA. Protz even stated that it was a very refreshing beer. The finish is long and complex. 
It's bitter, but the sweet malt and ripe fruit flavors make it taste just right. Each bottle of beer has 225 calories.
Sierra Nevada Hoptimum
Sierra Nevada is rightfully very proud of its Hoptimum Imperial IPA. It is one of the best IPAs that you can find. Since each serving has 314 calories, eating it slowly and in small amounts is best.
New Belgium Trippel Belgian Style Ale
This beer, whose recipe was changed in 2015, had the most calories and alcohol by volume of any beer on the market. At 215 calories, it's a very smooth and easy-to-drink beer with a lot of flavor and alcohol. 
The beer starts with spicy hops and tastes like cinnamon, cloves, and nutmeg. It also has hints of sugar and citrus. It ends with notes of pepper and spice.
Honey Spice Tripel by Sharp's
Sharp's, a Cornish brewery, made this beer part of their Connoisseur line. They used extra pale malt, Cornish honey, and sugar to make a base for the hops.
Old Saaz and Styrian music The beer was also made with Golding hops, ground coriander seeds, and dried citrus peel. The yeast came from a monastery of Trappist monks. A bottle of 10% beer has 300 calories.
Coronado Idiot IPA
Coronado's Idiot Imperial IPA is a tasty and well-balanced IPA made in California. Just be aware that each serving has 241 calories.
Sierra Nevada Celebration Ale
This IPA has a little less alcohol, but at 214 calories per serving, it has almost as many calories and much flavor. The beer is made with three different hops and tastes like pine, citrus, and caramel. 
This beer is only sold during the winter, so you might want to buy a lot when it comes out.
Flying Dog Horn Dog
This beer moved to the United States, where craft beer and breweries have grown significantly in the past few years. One thing that these craft brewers like to do is make seasonal beers, which are often stronger. 
Flying Dog, a brewery based in Maryland, started out as a brewpub in Aspen in 1990. In 1994, they opened a "full-fledged" Denver brewery.
Horn Dog is a barley wine ale that had to age for at least three months before selling. The brewer states that it is similar to fine wine, only getting better with age if stored correctly. 
It has 314 calories and 10.2% alcohol.
Sierra Nevada Torpedo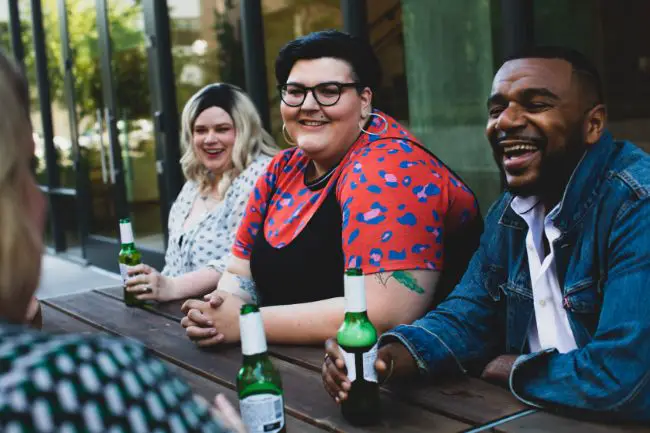 Like the other Sierra Nevada products on this list, Sierra Nevada's Torpedo Extra IPA has a lot of calories. This is another very well-made IPA, even though each serving has 236 calories and 20.60 grams of carbs.
Brooklyn Black Chocolate Stout
Brooklyn Brewery is an American brewery that has been around since 1988 and makes a wide range of core, seasonal, and specialty beers. It's Brooklyn Black Chocolate Stout has 320 calories and a 10% alcohol by volume (abv).
This Brooklyn beer is prepared with three mashes for a luscious, rich, dark chocolate flavor. The brewer makes this beer every winter.
High Gravity Steel Reserve
High Gravity by Steel Reserve is an American-style malt liquor beer with 222 calories per serving. This beer is only for people who are used to drinking malt. 
It looks yellow and smells a little strange, though.
Samuel Adams Imperial White
The Boston Beer Company is a prominent US craft brewer, and its Samuel Adams beer has been named the best-liked beer in the US. 
This could be the biggest success story of the craft beer boom in the US.
This Imperial White beer is a specialty beer. It consists of orange and lemon peel, dried plum, Grains of Paradise, coriander, anise, hibiscus, rose hips, tamarind, and vanilla. 
It has 10.3% alcohol by volume and 328 calories per bottle.
Related Reading: Delicious Chocolate Stout Recipes To Try! – Check Them out Here
Final Thoughts
Those looking for more flavor and calories now have a good idea of what beer to buy. For those managing their calorie intake, now you know what to avoid. 
It all still depends on you. Choose well, mind your health, and always remember to drink responsibly.