Hold on to your hops, folks, because we're about to crack open a treasure trove of the best Chinese beer brands! 
We'll explore China's brewing wonders, where ancient traditions and cutting-edge creativity blend like the perfect beer pairing. 
We're covering renowned names that have been quenching thirsts for generations alongside exciting newcomers. 
So, set your sights on the East, and let's get started! 
---
Most Popular Chinese Beers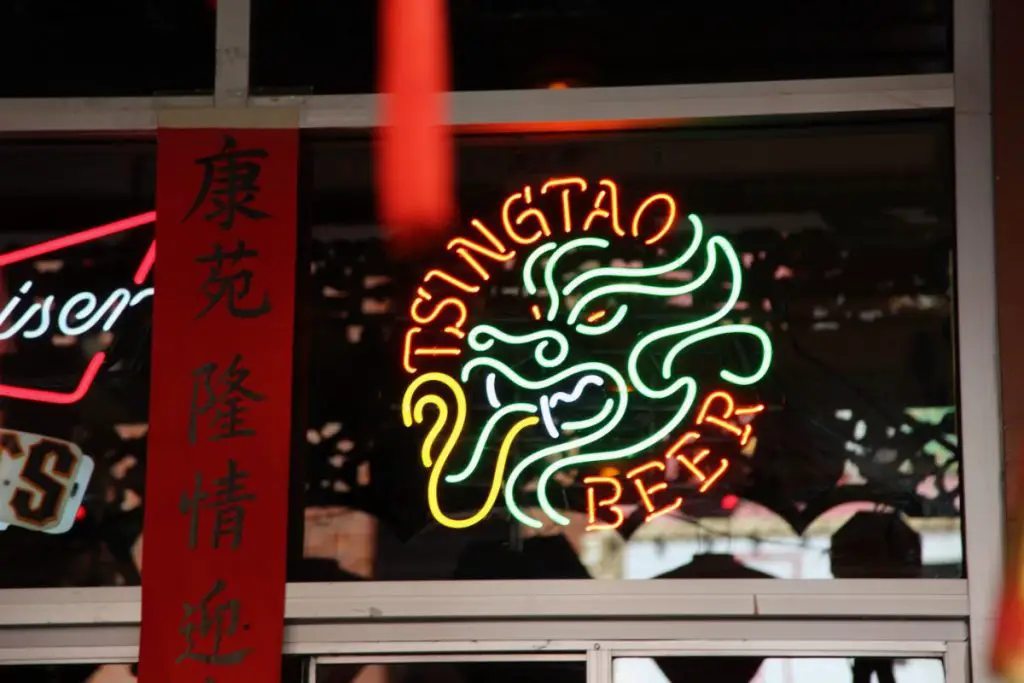 This is a classic pale lager, nicely hopped and packing a punch at 4.7% ABV. 
This baby is the show's star, making up most of Tsingtao Brewery's churn. 
It also has an unpasteurized version, the Tsingtao Draft Beer.
It's got that fresh and extra flavorful vibe. 
Fun fact: Tsingtao Beer famously used to be brewed with mineral water from the Laoshan Spring, giving it its unique taste. 
But that's only true from the beer made in Qingdao now, not the ones brewed in their other plants. 
---
This one is arguably the king of Chinese beers. 
You might hear some locals call it 干啤 ("gan'pi"), which means "dry beer."
Snow Beer is everywhere in China, from shops to restaurants and bars. 
It even holds the crown as the best-selling and most-consumed beer in the world! 
This Chinese beer sensation traces its roots to Shenyang in Liaoning Province, China. 
It comes in many variations, including: 
Brave the World 
Brave the World SuperX 
Draft Beer 
Stout Beer
Opera Mask 
Jiangxin Yingzao 
Marrs Green Beer
Pilsner Beer
Original Beer
---
This beer is fondly known as "the real taste of China" among Chinese beer enthusiasts. 
With a 4.5% ABV in bottles and 5% ABV in cans, Yanjing is a natural brew combining hops, rice, and barley malt to create a clean and refreshing flavor. 
Fans delight in its floral aroma and smooth, crisp, malty taste, culminating in a subtle hop undertone. 
Made with care, this brew features mineral water sourced 300 feet beneath the Yanshan Mountain range. 
It's a real testament to China's natural wonders in every gulp! 
---
Harbi Brewery dates back to 1900 when Jan Wróblewski, a spirited soul from Prussian Poland, set up a brewery in Northeast China.
Those regions were called Manchuria back then. 
His mission? 
To fuel the thirsty Russians working hard on building the epic Trans-Siberian Railway! 
Today, you'll find Harbin Beer as a delightful 4.8% ABV pale lager made with a fantastic blend of European and Chinese "Qindao Dahua" hops. 
They also use two-row malt and German yeast. 
If you want to try a real fusion of beer cultures, this one is worth picking up. 
---
With a strong-ish 5.3% ABV, Zhujiang beer is proudly one of China's four national beer brands. 
This refreshing pale lager is a massive hit in the South, where 48,000 bottles are savored every hour. 
And Zhujiang goes beyond borders! 
It's also popular in Canada, France, Australia, the US, South Korea, Sweden, and the UK. It's a true ambassador of Chinese flavors. 
Brewed in Guangzhou, Zhujiang takes its name from the famous Pearl River, Zhu Jiang. 
With water sourced from a natural spring, Czech hops, German yeast, and Canadian Barley Malt, it's a taste sensation like no other. 
---
Wusu Group owned Wusu Beer in China's Xinjiang Uyghur Autonomous Region. 
The Carlsberg Group has since acquired it. 
This light-bodied lager offers a crisp and refreshing taste with a mild sweetness, malty flavor, and well-balanced bitterness. 
It finishes clean, and the gentle carbonation adds to its quenching feel. 
What sets Wusu Beer apart is its commitment to quality ingredients. 
They use locally sourced barley from Xinjiang, renowned for its fertile soil and barley-friendly climate. 
The water they use is from the Tianshan Mountains, which is pure, clean, and mineral-rich.
Kingway Beer 
A listed company in Hong Kong, Kingway Brewery has become one of China's grandest breweries. 
They hold the crown for the most advanced and cutting-edge beer production technology, not just in China but on a global scale! 
Their flagship Kingway Beer is all about that crisp and refreshing flavor.
It leaves a delightful hint of bitterness that keeps you returning for more. 
Their secret? 
It's all in the high-quality malt and hops, creating a smooth and perfectly balanced flavor. 
Kingway Beer also has an array of styles, from the zesty Pilsner to the flavor-packed Ale and the rich Stout.
Each one delivers its unique taste profile. 
---
Shancheng Beer is a hit in Chongqing and its nearby areas. 
This fantastic brand debuted in the '70s, and it's been winning the hearts of beer enthusiasts ever since. 
Why is it so beloved? 
It's all about that refreshing taste that pairs perfectly with the famous Chongqing hot pot!
Folks say that sipping one bottle of Shancheng might give you a dizzy feeling despite its relatively low 3.3% ABV. 
Yup, this brew packs a punch, and maybe that's why it's best consumed with food. 
For the locals of Chongqing, it's all about enjoying the holiday vibes with a chilled glass of beer. 
So, if you're in town, don't miss the chance to kick back with a memorable meal and a few Shanchengs. 
---
Kingstar Beer 
Kingstar Beer, produced in central China's Henan Province, boasts a pale yellow hue and a crystal-clear appearance. 
This light brew offers a mild taste with minimal hops and a generous dose of carbonation. 
That's why it's become popular at affordable eateries and bars throughout China, on top of its budget-friendly appeal. 
Perfect for sweltering days, Kingstar Beer's low alcohol content lets you cool off without risking getting too drunk! 
So, when you need a refreshing sup that won't weigh you down, this is the go-to for a quick thirst quencher. 
---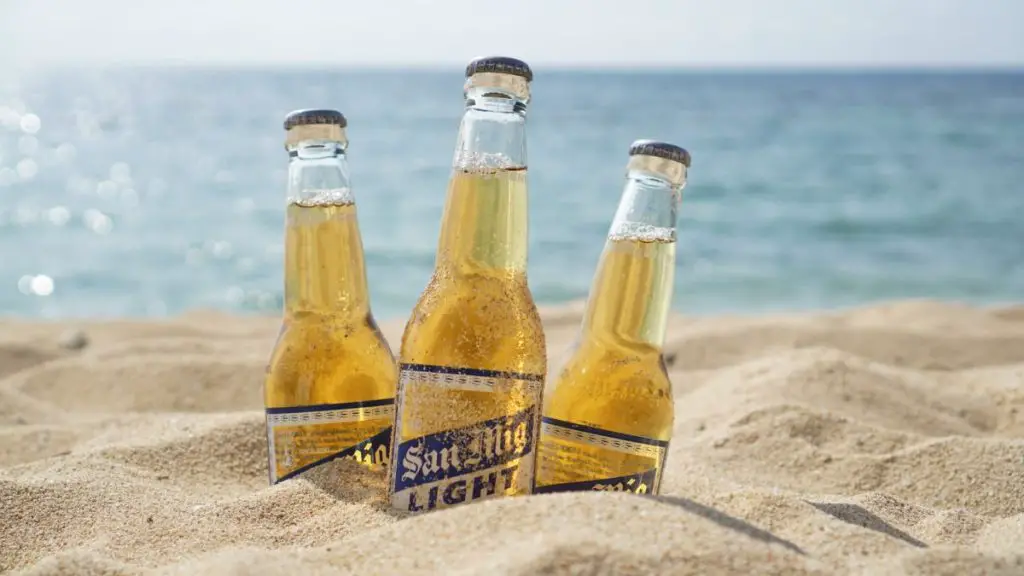 San Miguel Beer is an authentic Asian sensation from the Philippines. 
Its brewery has an impressive 130-year legacy and has become one of the renowned beer brands across the continent. 
San Miguel Beer debuted in China in 1991 when the Hong Kong San Miguel Beer Guangdong Company and Guangzhou Brewery joined forces. 
Since then, it has become a shining star in the Chinese beer scene. 
The company has a robust product lineup featuring the San Mig Light, San Miguel Super Dry, and San Miguel Premium All-Malt. 
This brew family also includes well-known beers like Red Horse, Cerveza Negra, Gold Eagle Beer, Dragon, Blue Star, and Anker Bir. 
---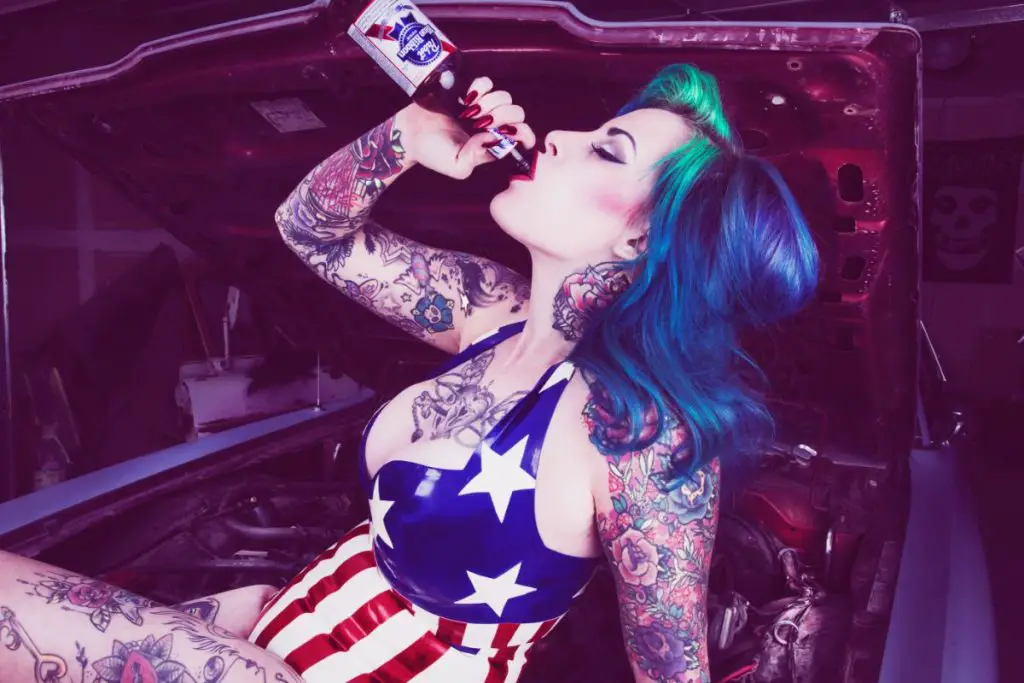 In the US, it's known as PBR, the beloved choice of blue-collar workers and hipsters. 
But venture to China, and you'll encounter its upscale alter-ego — the China Pabst Blue Ribbon 1844, carrying a steeper price tag. 
In China, Pabst is a luxury beer, ranking among the most expensive in the market. 
Their advertising campaigns even liken it to prestigious spirits like Scotch whisky, French brandy, and Bordeaux wine. 
Notably, its ads flaunt elegant champagne flute-like glasses accompanying the fancy bottle. 
With two identities, Pabst transcends borders, catering to both down-to-earth enjoyment and refined tastes. 
---
Laoshan Beer 
Laoshan Beer, a creation of Tsingtao Brewery Co. in Qingdao, China, is a light and refreshing lager. 
You can enjoy it in bottles or flashy gold cans. 
With a higher alcohol content than most pale lagers, Laoshan remains delightfully mild in taste. 
Its uniqueness lies in the slightly sweet and malty flavor, balanced with a trace of gentle hop bitterness. 
Another thing that sets Laoshan apart is its use of natural spring water from its namesake mountain. 
Filtered through granite and limestone, this water brings the brew an unmatched flavor and purity. 
Laoshan promises a distinct and revitalizing drinking experience combined with other high-quality ingredients. 
---
Cheerday, marketed as a craft beer, comes from Hangzhou Beer Company. 
Brewed with care in their Qiandaohu-based brewery, it boasts a crisp and refreshing taste thanks to local ingredients. 
Most notably, they use fresh water from Qiandao Lake. 
As a pale lager, it has gained popularity for its light and cooling characteristics, ideally suited for a lakeside setting. 
The traditional brewing process and pure fermentation add an elegant aroma. 
The soft water quality provides a smooth and sweet aftertaste that keeps you returning for more! 
Discover and consider sampling these Asian beer brands.
---
Best Chinese Beer FAQs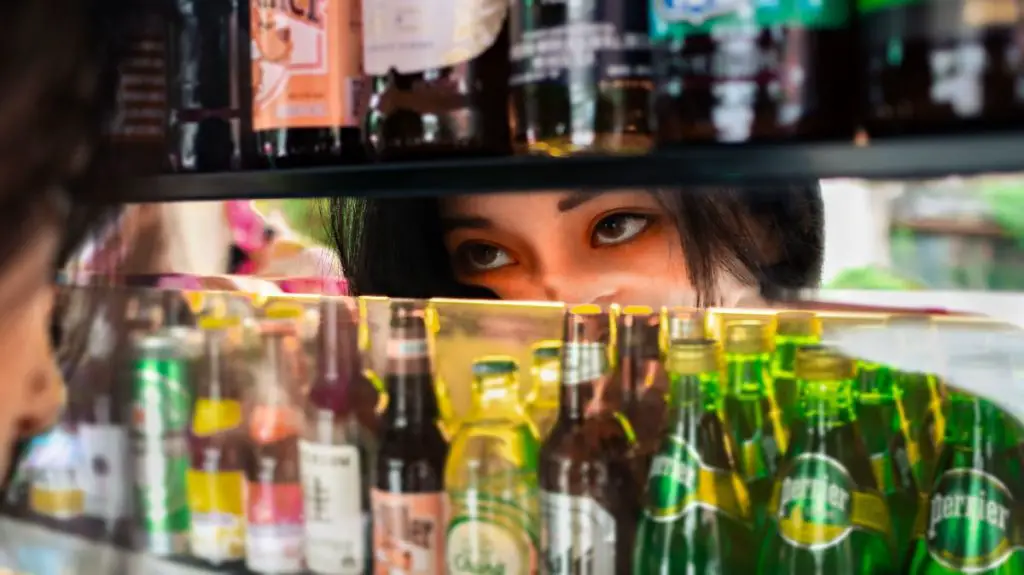 How strong is Chinese beer? 
Chinese beer is all about that light and refreshing vibe! 

Unlike Western counterparts, which pack an average of 5% ABV, their brews typically sit around 3%-3.6%. 

That means smooth sipping, perfect for laidback moments. 

What is Chinese beer made of? 
Chinese beer is made of the ingredients we're all familiar with: water, grains, hops, and yeast. 

However, it makes sense for them to incorporate their local ingredients like rice, sorghum, and rye. 

Some brews even swap hops for bitter melon as their special bittering agent. 

How popular is beer in China? 
Very popular. 

Since 2002, China has proudly held the title of the world's largest beer market, and its beer industry is no stranger to speedy growth! 

With impressive momentum, its total revenue is expected to soar to a whopping $131.5 billion by the end of 2023. 

It's a very. BIG. Deal. 

---
Conclusion 
In a country as vast and diverse as China, its beer scene boasts a fascinating tapestry of flavors and brewing traditions. 
Each brew carries a unique story, from the light and refreshing lagers to the craft beers infused with local ingredients. 
We hope the list above serves as a starting point for your Chinese beer journey!