Are you on the hunt for the best Asian beer? 
Well, you couldn't have come across this list at a better time! 
We've scoured the continent to unveil the crème de la crème of Asian beer brands that will transport you to hoppy heaven. 
From the bustling streets of Tokyo to the pristine beaches of the Philippines, we've found the best Asian brews to make your taste buds sing! 
Here we go in no particular order…
---
Most Popular Asian Beer Brands 
Asahi, one of Japan's leading beer producers, traces its origins to Osaka. 
Among its famous and globally recognized brews, Asahi Super Dry shines as a refreshingly light and crisp lager introduced in 1987. 
Established in 1891, the Suita Factory is the company's inaugural brewery. 
At the heart of this facility, technology and automation take center stage.
The bottling and canning processes are particularly noteworthy, delivering the final packaged product in just minutes! 
If you love dry beer, dive into this article for top dry beer brands.
---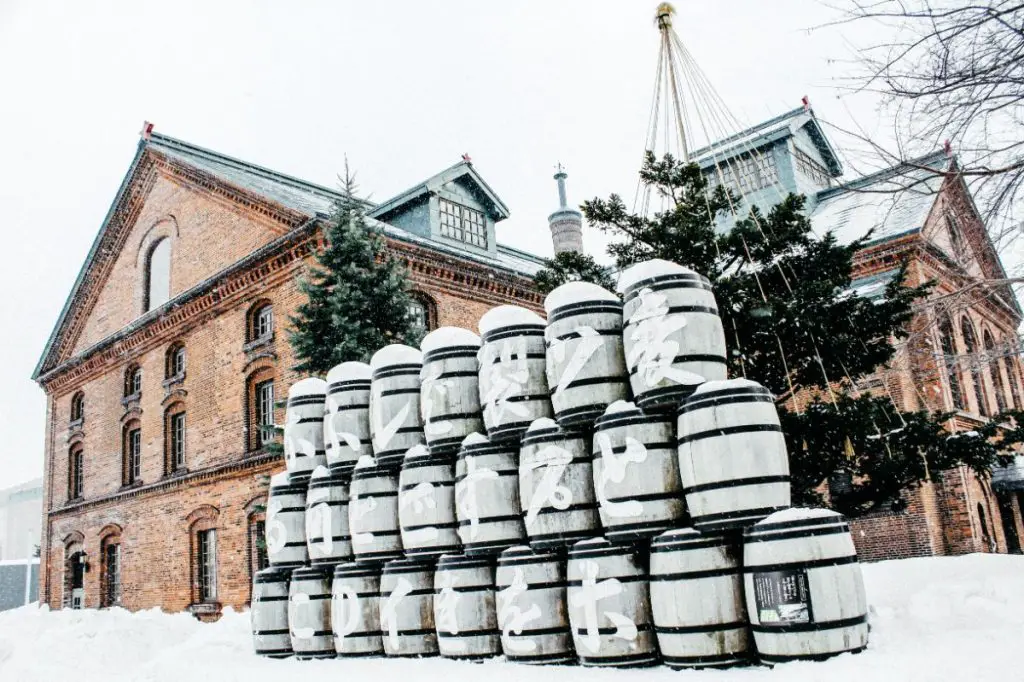 Sapporo is Japan's oldest beer brand, established in 1876. 
It all started with the pioneering brewmaster Seibi Nakagawa, who brought German brewing techniques to Japan. 
Sapporo Premium is their flagship beer, brewed solely from barley and hops, without any adjuncts. 
You can enjoy its refreshing taste in bottles or their iconic thick, fluted silver cans. 
---
In 1903, Qingdao witnessed the birth of Tsingtao Brewery, established by German and British merchants under the name "Germania-Brauerei Tsingtao Co., Ltd." 
Being one of China's earliest breweries, it has now earned a place among the world's top 500 brands. 
Their flagship brew, Tsingtao Beer, is a well-hopped standard pale lager with a 4.7% ABV. 
Its distinct flavor is attributed to mineral water from the Laoshan Spring, which has long been an integral part of its brewing process. 
For Further Exploration: Discovering the Excellence of Chinese Brews Here.
---
Hite (South Korea) 
Hite, established as Chosun Breweries in 1933, is Korea's largest and leading brewery, holding about 60% of the nation's domestic beer market share! 
Its flagship brew is the Hite Pale Lager, brewed with pure underground well water. 
It boasts a golden hue, a sweet light body, and a subtle head. 
Inspired by American lagers like Budweiser, this brew is crafted from barley malt and rice. 
It's popular in South Korean bars and pubs and is frequently seen on draft.
---
Cass (South Korea) 
Cass, a beloved Korean beer brand, is under the ownership of the Oriental Brewery Company.
It's the largest brewery in South Korea. 
Launched in 1994, it quickly rose to fame, becoming a favorite nationwide. 
Known for its refreshing and crisp taste, Cass is the ultimate thirst quencher, ideal for sweltering summer days. 
You'll find it readily available in most Korean bars and restaurants. 
This light beer is carefully crafted using barley malts, hops, starch, and water. 
The malts infuse a delightful sweetness throughout the brew, while the starch contributes subtle notes of corn and grass. 
If you've enjoyed reading these two Korean brands, bookmark this article for a later deep dive.
---
Chang (Thailand) 
Chang Beer, launched in March 1995 in Ayutthaya Province's Bang Ban District, is Thailand's best-selling brand. 
After a fierce market battle with the previous leader, Singha, Chang secured an impressive 60% market share in the country. 
Chang Classic once boasted a 6.4% ABV, featuring a barley malt and rice blend. 
It also had other versions, namely Export, Draught, and Light. 
Now, it's produced at a comfortable and well-rounded 5% ABV for a consistent drinking experience. 
---
Tiger (Singapore)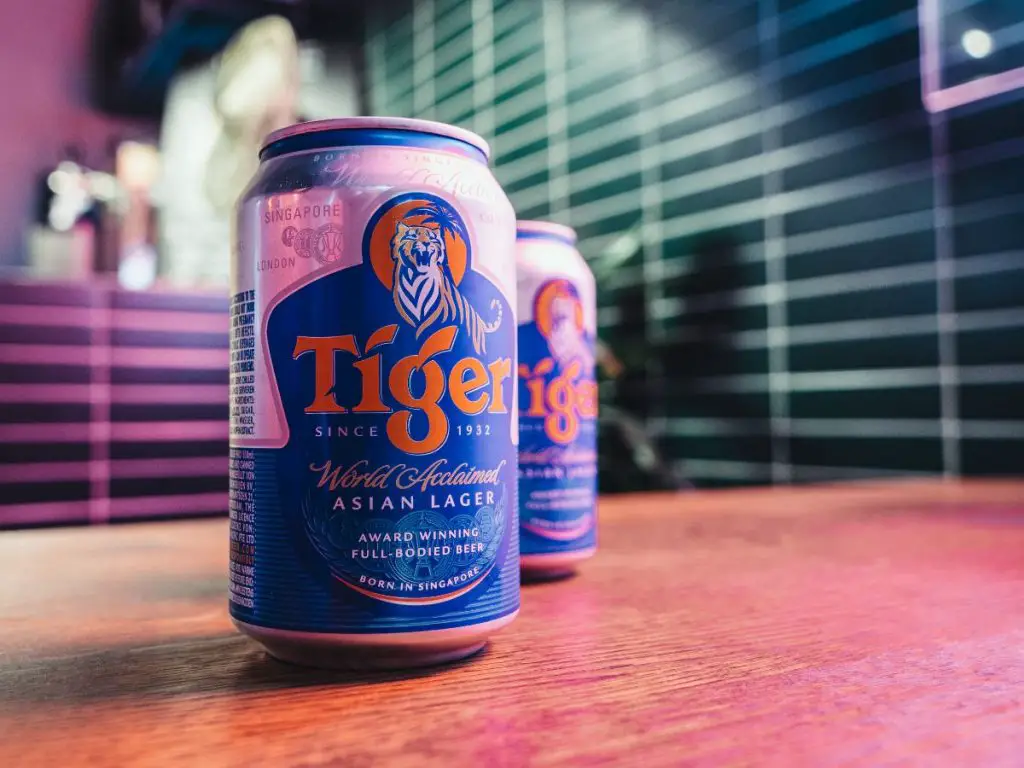 Tiger is a well-known Singaporean brand that was introduced in 1932. 
The brewery holds guided tours in the Tuas District and has become a popular tourist spot. They walk visitors through the brewing process. 
Their signature drink is Tiger Beer, an internationally acclaimed pale lager known for its exceptional taste and quality. 
Each batch undergoes a rigorous brewing process that spans over 500 hours and incorporates the finest ingredients sourced from Australia and Europe. 
---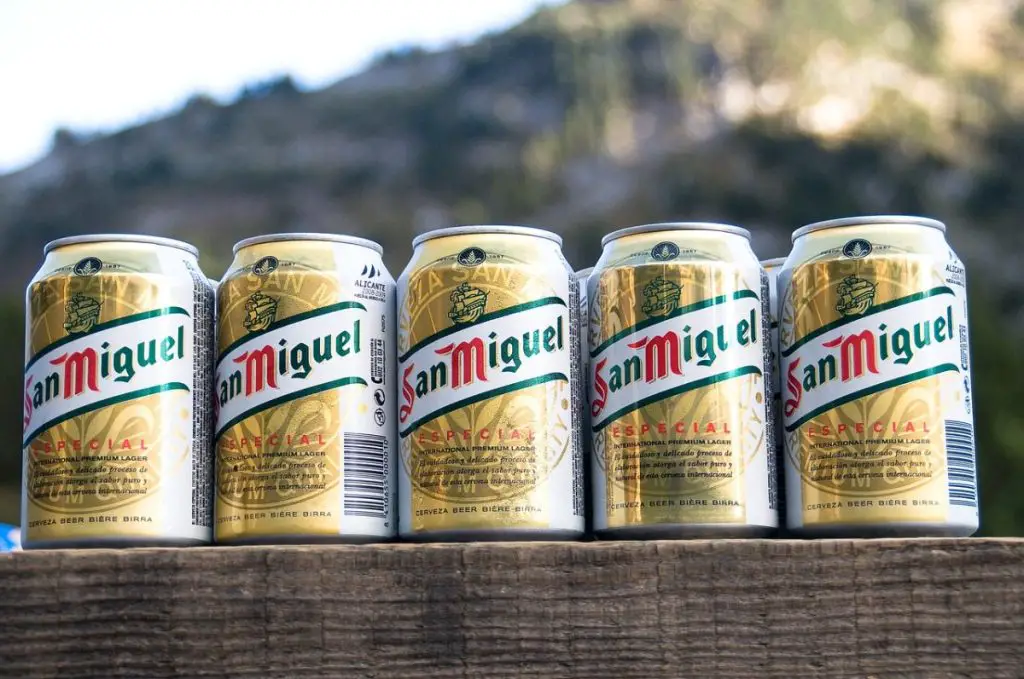 San Miguel Brewery was initially established as La Fábrica de Cerveza San Miguel in 1890 by Enrique María Barreto. 
It marked the beginning of beer brewing in the Philippines, receiving a Spanish Royal Charter. 
It operates in Hong Kong, China, Indonesia, Thailand, and Vietnam. 
Its flagship brew, the San Miguel Pale Pilsen, is the Philippines' leading beer.  
Crafted from the finest essential barley malt and German and American hops, this lager boasts a stunning pale golden hue. 
The aroma is enticing, with a mouthwatering, smooth, and slightly hoppy note. 
Its well-balanced medium body glides smoothly on the palate, leaving a pleasantly clean finish. 
---
"Bir Bintang" is a famous beer brand hailing from Indonesia. 
It's produced by PT Multi Bintang Indonesia Tbk, which is a part of the renowned Heineken family. 
This beer is beloved for its pale lager style, boasting a beautiful golden color. 
With an ABV of 4.7%, this pilsner offers a delightful combination of malt and hop flavors. 
Bintang shares a similar taste and quality as a localized version of Heineken. 
Its bottle design even features the iconic red star, reminiscent of Heineken's famous branding. 
---
Bali Hai is a leading independent brewery in Indonesia. 
They craft a diverse range of beer brands for national and international markets. 
Among their famed creations is Panther Black, a captivating stout. 
Brewed with premium chocolate malts and Herculer hops, this dark beauty holds a 5% ABV. 
Its mouthfeel enchants with creamy smoothness and gentle carbonation. 
Panther Black is an absolute masterpiece, pleasing beer connoisseurs with its impeccable craftsmanship. 
---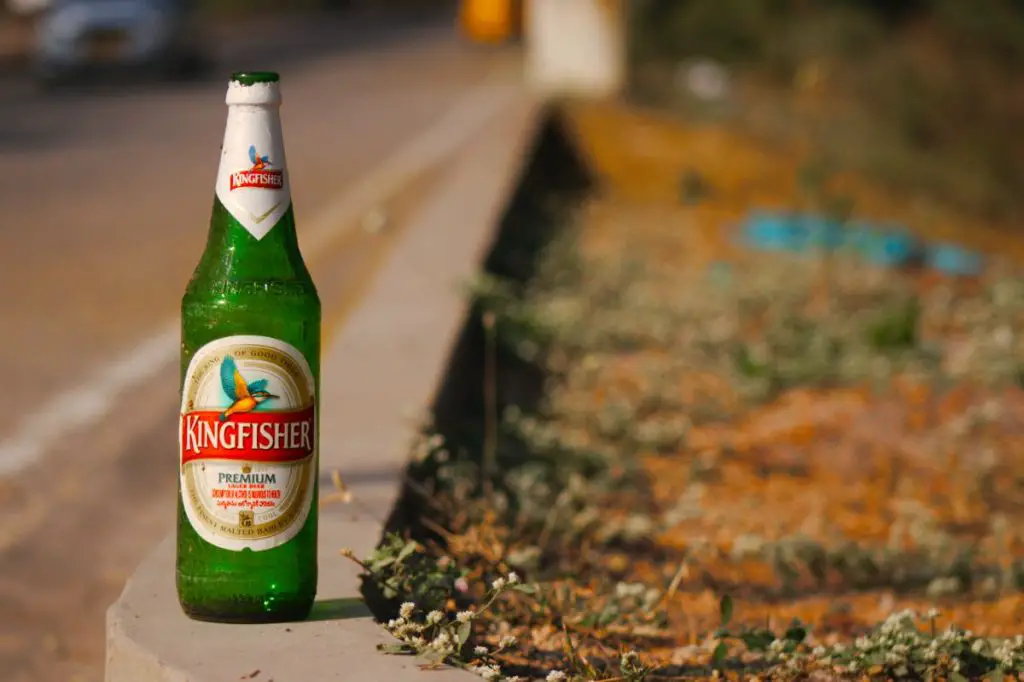 This Indian beer is proudly brewed by the United Breweries Group in Bangalore. 
It's a true classic with a rich history dating back to 1857 and a relaunch in 1978 by Vijay Mallya. 
This premium Indian lager, a perfect blend of malted barley and hops, follows the style of an international pale lager. 
You can expect a light and refreshing taste with a crisp and smooth finish that keeps you returning for more! 
---
Sabeco stands as the dominant force in Vietnam's beer market. 
They're best known internationally for a rice beer initially known as "33" for its 33-centiliter bottles. 
In a move to distance itself from colonial origins, the communist government later renamed it "333." 
Brought to Vietnam by the French, who borrowed the recipe from the Germans, this beer has become one of the country's most popular brews. 
Locals affectionately call it "Ba Muoi Ba." 
Sabeco also produced Saigon Beer (Bia Saigon). 
This lager gained immense popularity in Vietnam's South and Central regions because of their warmer climates. 
Many locals and tourists use this refreshing brew to quench their thirst during scorching summers. 
---
Murree Beer, a creation of Murree Brewery in Pakistan, holds the title of the country's most beloved beer. 
As the exclusive beer producer in the country, this beer takes center stage, with imports of foreign beers prohibited. 
Fondly referred to as "Pakistan's Legendary Beer," it has earned its reputation over time. 
Its aroma carries hints of pale malts, syrup, and a delicate metallic note. 
The beer presents itself with a light, slick, and soft mouthfeel. 
The finish is short yet equally sweet, leaving a memorable impression on the palate.
---
Anadolu Efes embarked on its journey in 1969, contributing significantly to cultivating beer culture in Turkey. 
With a strong vision, it introduced many "firsts" to consumers and quickly became the country's largest brewer. 
One of its renowned creations is the Efes Pilsner, named after the ancient port of Ephesus. 
This bottom-fermented brew is crafted from a blend of malted barley and rice, enhanced with 
Hallertau hops. 
In appearance, Efes presents a clear, golden-yellow hue with a thin head that dissipates quickly. 
The aroma resembles crackers served with cheese, sweet corn, and subtle grassy notes. 
When it comes to taste, the beer leans towards a mild Euro-lager profile, offering nuances of crusty white bread, floral hops, and slight metallic undertones. 
Discover and consider sampling these Greek beer brands.
---
Taiwan Beer, a prominent brand of mass-market beer, is skillfully brewed by the Taiwan Tobacco and Liquor Corporation. 
It is an iconic symbol of Taiwanese culture and reigns as the country's best-selling beer.
This amber lager offers a unique and unmistakable taste, achieved by incorporating locally sourced ponlai rice ("Formosa rice") during the meticulous fermentation process. 
---
Asian Beer Brands FAQs 
What is the most famous Asian beer? 
Among the most renowned Asian beers worldwide, the Japanese varieties are the clear standouts. 

Asahi Super Dry consistently secures its spot on lists of beloved beers in Japan, Asia, and across the globe. 

Sapporo, another prominent Japanese beer brand, enjoys widespread recognition as well. 

Sapporo, another prominent Japanese beer brand, enjoys widespread recognition as well. 

Who are the biggest beer drinkers in Asia? 
China, boasting a vast population and a flourishing middle class, holds the world's largest beer consumer in Asia and the whole world. 

They embrace a diverse range of local and international beer brands. 

In parallel, India, with its youthful demographic and burgeoning beer culture, has also witnessed a remarkable surge in beer consumption. 

What makes Asian beers unique? 
The ingredients! 

While most Asian brews follow our standard beer styles, Asians are not afraid of experimentation. 

Asia has many distinctive ingredients like rice, local grains, exotic fruits and spices, botanical additions, tea infusions, and fermentation agents. 

Combined with traditional and innovative brewing techniques, all these produce compelling beers! 

---
Conclusion 
And with that, we wrap up our delightful journey through the world of Asian beer brands.
Cheers to your adventurous spirit and your thirst for discovering new flavors! 
The entire continent is fascinating; this list is just the starting point for your taste exploration. 
So many more beer brands are waiting to be uncovered.
Stay curious!
For more ideas, delve deeper with…