Canadian beer brands are a great way to learn about the country's culture.
Beer is popular in Canada and consumed in greater, more significant ties than any other alcoholic beverage.
But what do you know about Canadian beer brands?
Many Canadian and international beer brands are nationwide in beer stores, restaurants, and bars. 
Due to the popularity of microbreweries, you can get true locally brewed beers countrywide in addition to the major beer brands. 
Learn all about Canada's best breweries below! 
---
Canadian Beer 101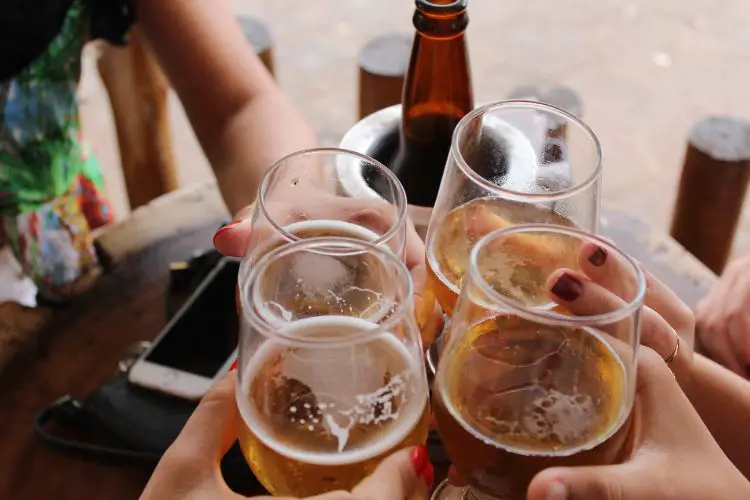 Labatt's and Molson have traditionally been the two prominent companies in the Canadian beer market. 
Even though both companies still brew beer in Canada, neither is wholly owned by Canadians. 
Since 1995, Labatt's has been controlled by a foreign company, while Molson and Coors have amalgamated to form Molson-Coors. 
Sleeman, a popular famous brewery in the 1980s and 1990s, was purchased by Japan's Sapporo Brewery.
This effectively makes foreign-based corporations responsible for most of Canada's beer production. 
Moosehead, based in New Brunswick, is today's largest Canadian-owned beer company with various ales and lagers. 
Kokanee is a popular beer manufactured in British Columbia on the other side of the country.
---
The Difference Between American and Canadian Beer 
Canadians tend to brag about how much better they are at something than Americans. 
After all, we are largely primarily overshadowed and somewhat insecure about their southern neighbors.  
Beer-making is one area where Canada thrives.
Canadians agree that their beer is richer in flavor and less "watery" than American beer.
The perception that Canadian beer has a higher alcohol level than American beer contributes to Canada's beer superiority. 
In actuality, the alcohol level of American and Canadian beers is comparable.
However, the two nations' methods of measuring alcohol differ, resulting in American beer labels stating a lower amount. 
Beer in the United States and Canada contains between 4% and 6% alcohol by volume.
---
The Best Canadian Beer Brands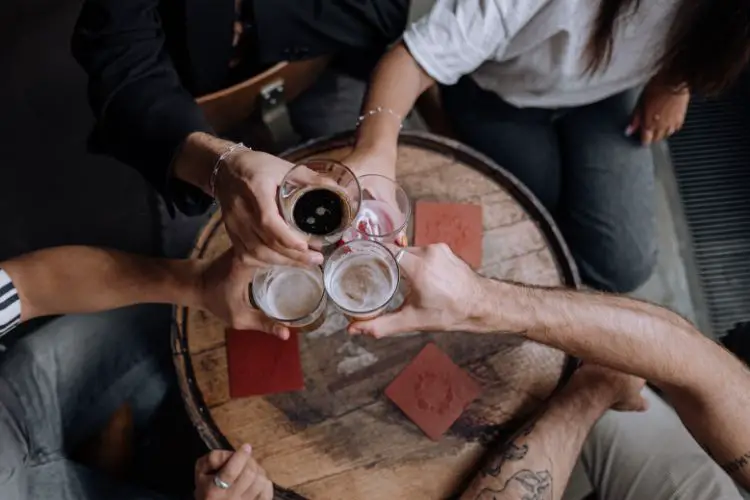 Molson Canadian Beer 
This beer is a classic, first produced in Ontario in 1959. 
Molson-Coors Canada brews it and has a 5% ABV worldwide, except in Ireland, which has a 4% ABV. 
The four varieties are Molson Canadian 67 Sublime, Molson Canadian 6.0 Cold Shots, Molson Canadian Lite, and Molson Canadian 67.
This award-winning lager has a deep golden hue and a long-lasting white frothy head when poured. 
This beer features a delicate citrus aroma and bread, corn, and honey notes.
It has a sweet, malty flavor followed by a smooth, semi-dry finish that leaves a light sweetness on the tongue. 
It's a light, easy-to-drink beer with crisp, peppery tastes and nice carbonation.
This is the world's best-selling Canadian beer.
Brewed with premium ingredients, including renowned Hallertau hops, 2-row malted barley, and pure Canadian barley.
Labatt Blue has a clean, refreshing taste, unique hop fragrance, delicate fruit flavor, and a sweet aftertaste.  
Plus, among other brands, Labatt Blue is an inexpensive Canadian beer.
Young people tend to drink this a lot. 
It was first released in 1951 as Labatt Pilsener, but due to its blue label, it was eventually renamed Labatt Blue.
---
Alexander Keith's IPA
This beer is slowly brewed using premium malted barley and a unique yeast strain.
The India Pale Ale with Alexander Keith's best nugget and Zeus hop has a gentle bitterness and a subtle fragrance. 
Alexander Keith's brewery is located in Halifax, Nova Scotia, Canada.
Anheuser-Busch InBev, a holding company based in Leuven, Belgium, owns it and manages over 400 beer brands worldwide.
The brewery was founded in 1820 by Alexander Keith, who had arrived from Scotland three years before. 
1928, the company was sold to Oland Brewery, which Labatt Brewing Company later purchased. 
After mergers and acquisitions, Labatt is now part of Anheuser-Busch InBev. 
Alexander Keith's India Pale Ale (IPA) was Nova Scotia's most popular beer by the 1990s. 
This is due to parent companies that have maintained the brand since 1928.
There is also a range of other styles to choose from.
---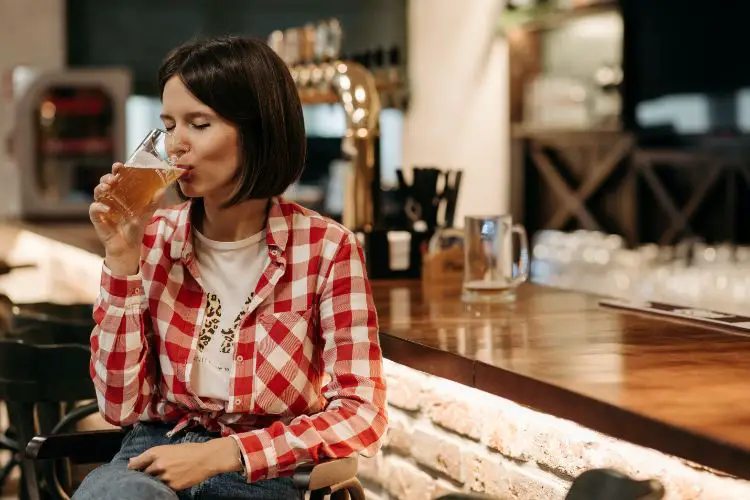 This beer was created in 1994 in Chambly, Quebec, as the culmination of an 18-month study into a unique yeast strain. 
The beer was first created by medieval monks, who were also the first to discover it.
On certain occasions, these monks served beer.
Later, the brew was reintroduced in honor of European explorers who believed they had discovered "the end of the world" while exploring North America. 
It was the first beer made and fermented in a bottle in the history of the American market at the time.
Unibroue's La Fin du Monde is a Belgian Tripel and the company's international flagship brand. 
Honey, malt, spices, and coriander dominate the brew, which is golden amber in color. 
The brew has a somewhat hoppy flavor with malt undertones and a fruity and spicy character.
It has a smooth, dry finish, and the notes are wonderfully balanced.
---
This beer was created using recipes from the Sleeman family's cookbook. 
It has a surprisingly light honey flavor and is made with all-natural ingredients and crystal-clear healthy water.
For a unique flavor, it is brewed with all-natural bee honey.
Sleeman Breweries, based in Guelph, Ontario, is a Japanese-owned Canadian brewery founded by John Warren Sleeman in 1988.
It is also the third-largest brewing company in Canada.
The business continues the Sleeman family's brewing tradition, which dates back to the 1830s. 
Sleeman Breweries was founded in the 1850s and lasted for 50 years before losing its license due to smuggling and tax evasion in 1933.
---
This imperial stout from Canada is all about coffee.
If you want your coffee with a kick, you should try this one. 
It features rich roasted coffee characteristics that are integrated during the brewing process. 
The stout has a deep black hue and good carbonation, resulting in thick tan froth when poured into a glass.
Peche Mortel is a Quebec-based beer widely regarded as one of the best in Canada. 
The aroma of espresso is seductive, with undertones of chocolate and roasted malts thrown in for good measure. 
The flavor resembles the aroma, with a robust coffee flavor, dark fruit wisps, dark chocolate malts, and a hoppy finish. 
It has a slightly creamy texture in the mouth and finishes dry with a bitter aftertaste.
---
This beer contains a combination of four malts as well as western-grown North American hops.
It has a rich golden hue and medium body, with a caramel note on the finish. 
KOKANEE Gold is available in posh establishments throughout British Columbia, Alberta, Manitoba, and Saskatchewan. 
The success of KOKANEE Gold is purely due to the brand's appeal.
Quality, craftsmanship, brewing tradition, water, and uncommon ingredients have all created a fantastic beer.  
So, savor the smooth, rich flavor of KOKANEE GOLD, a full-bodied lager from British Columbia's heartland.
---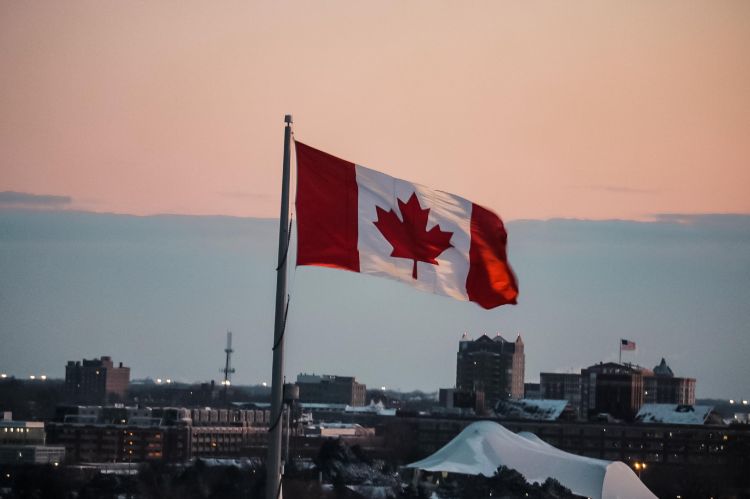 This English-style brown ale is a classic brew from the Big Rock brewery. 
It starts with a toasted, malty, and sweet caramel flavor, then transitions to a nutty flavor.
The beer has a medium carbonation and a slight bitterness to it. 
This is Big Rock's flagship beer.
It costs roughly $31 for a six-pack of bottles.
This famous Canadian beer has a modest 20 IBU and a 5% ABV.
This beer, which has a balanced flavor, might be likened to Creemore Springs beer and is worth a try.
This classic pale ale is a deep copper-red color with a considerably more balanced and complex flavor. 
It has a spicy and roasted nut aroma and is brewed with five different organic malts and spicy cascades.
A soothing and silky aftertaste follows the bittersweet flavor of this American pale ale-style beer.
The Tankhouse Organic Ale is another name for this ale made by the Mill Street Brewery in Toronto, Ontario, Canada.
It was created in the company's first distillery in 2003.
---
This strong Belgian, dark, solid Canadian beer is a fantastic choice for dark beer lovers. 
Unibroue is a well-known Canadian company that has produced numerous award-winning beers. 
This Belgian-style ale was first brewed in 1997 in Les Basques, Quebec.
The beer is made with four distinct malts and four exotic species.
It's available in a glass bottle in 341ml, 750ml, and draft varieties.
When poured into a Chalice glass, it appears dark brown with a head of off-white solid solid.
The beer's aroma is roasted malt with hints of chocolate and fruits.
It has a bittersweet spicy flavor and a smooth, warm, dry finish with smoky rum and herb overtones. 
As it heats up, the tastes intensify; it's an ideal aperitif for the colder months.
---
Other Popular Canadian Beers To Try: 
---
Final Thoughts 
There you have it: the best Canadian beers that money can buy!
When you visit a Canadian bar and ask for a beer, the locals will instantly accept you.
Do you want to fit in even more? 
"Une bière s'il vous plait" is the phrase to order a beer in a French-speaking part of Canada.
That's oon-beera-see-voo-play. 
This translates to "one drink, please," but it has a much more fabulous ring in French.
Now, go on and sample the best Canadian beer brands yourself!