Every homebrewer tries a pastry stout recipe at some point, especially when they want to try something new.
Sweet stouts are made with sugary ingredients, bringing together two things that people love: dessert and beer. 
This article provides two stout pastry recipes, even if it is your first time.
Stick around to learn them!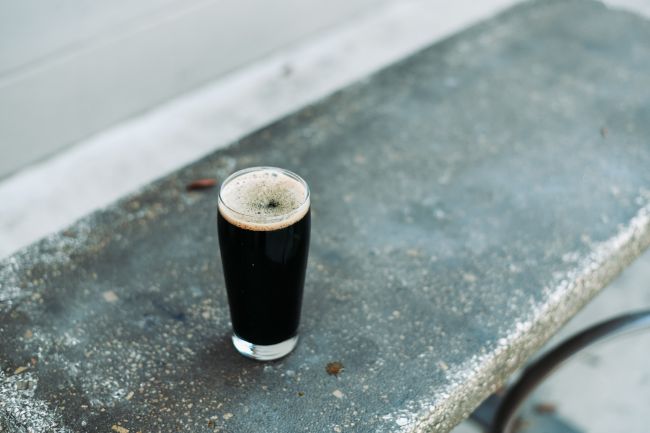 What's a Pastry Stout?
They are imperial stouts turned into "dessert" or pastry stouts.
They are sweet, have a high alcohol content (9–15% ABV), and feel like velvet in your mouth. 
Most also have a lot of add-ons.
Many include coconut, vanilla, maple flavoring, pecans (or any nuts), cinnamon, chocolate, bourbon, coffee, and fruit.
A dessert stout can have any flavor you can think of that you would find in a dessert.
Related Reading: Delicious Chocolate Stout Recipes – Learn About Them Here.
What Makes a Good Stout for Dessert?
The best dessert stouts have high alcohol by volume (ABV) but aren't harsh or like solvents.
It is imperative to have a thick mouthfeel. 
Sweet, but not so sweet that you have to drink a glass of water between sips.
I love vanilla so much that it should be in almost all great dessert stouts.
The best desserts are the ones that make you feel a little bad after you eat them. 
The best pastry stouts are the ones you only have occasionally, and the ideal way to appreciate them is with a companion.
Last but not least, the best dessert stouts still look like beer.
Instead of putting the beer in the dessert, put the dessert in the beer.
Related Reading: This Is The Best Beer For Brats – Find Out Here.
Pastry Stout Recipes
Even though there's no one way to brew dessert beer, starting with a recipe is preferable.
Following these pastry stout recipes, you can try different things the next time you make a dessert stout.
Malt List
15 pounds of toffee barley malt that have been toasted
4 pounds of rye malt in the Vienna style
2 pounds of chocolate and graham malt
1,500 grams of brown sugar
D-240 1 pound of candy syrup
D-180 1 pound of candy syrup
8 ounces of lactose (milk sugar) – Hops Schedule
At 60 minutes, 15 grams of Hallertau Magnum
Yeast
Related Reading: Choosing Between Yeasty Beer – Learn It Here.
 Other Ingredients
At 5 minutes, half a teaspoon of cinnamon powder.
At seven days, 9 ounces of cacao nibs
Also, at seven days, two items of vanilla beans
Details of the recipe
The batch size is 6 gallons.
Boil time: 60 minutes
IBU: 15.5 ABV: 8.9 to 10 percent
Related Reading: What Is IBU In Beer – Read More Here.
Malt List
Pale ale malt weighing 20 pounds
6 lbs. of oat flakes
6 pounds of malt from Munich
1 pound of Bohemian Caramel
1 pound of chocolate from Castle
One lb. of chocolate-flavored rye
One lb. of midnight wheat
Carafa, 1 pound 1 special
Roasted barley weighing half a pound
Hops Schedule
2 ounces of Magnum at 60 minutes – Dry yeast – Recipe Details Batch size: 6 gallons
Boil time: 90 minutes
IBU: 42 ABV: 11.4 percent
Related Reading: A List Of Hoppy Beer And Measuring Hoppiness – Learn It Here.
Adjuncts for Secondary Aging and Flavor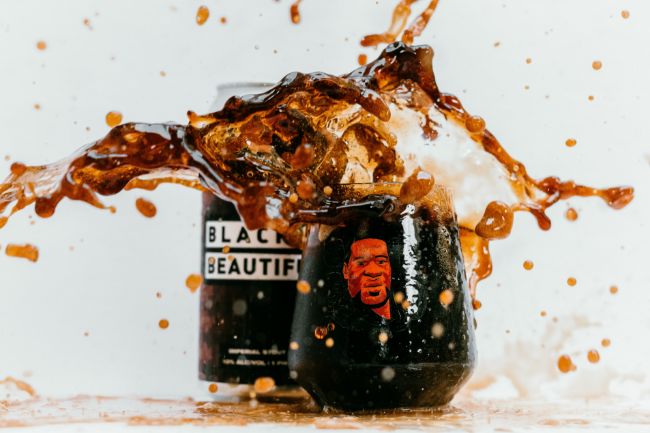 After two or three weeks in the primary fermenter, it's time to move the beer to a secondary fermenter and add any extra ingredients.
How much time is needed for secondary depends on the extras used.
Let's talk about a few of the most common ones.
Vanilla
Cut the bean lengthwise in half. Add between 5 and 10 beans per 5 gallons of secondary and let them soak for about two weeks.
Coffee
Bag them and put them in the secondary for 1–3 days.
It doesn't take long for the coffee to end in a beer.
Use a cup of beans to start, and after a day, taste the beer.
Cinnamon
Bag and add whole sticks to the secondary.
Some say adding too much cinnamon is easy, making the beer taste too strong. 
Try two or three sticks over two or three days.
In the end, you can also add cinnamon. An excellent place to start would be with one stick.
Maple
If you want to add maple flavoring, use a fenugreek extract.
You can also make your own by letting fenugreek soak in vodka. 
Does your beer taste in the secondary or when you're packaging it?
It's hard to advise about how much tincture to add. 
Add a little, taste it, and do it again if necessary.
Related Reading: Fermenting Maple Syrup: What Is The Outcome? – Find Out Here.
A Sample Recipe for Calamity Grain
This is a base recipe that doesn't have any extra ingredients.
When you're done, the beer is an excellent base for whatever dessert flavors you want to add.
Recipe Details
6 gallons into primary (22.7 liters)
The original gravity was 1.123, and the final gravity was 1.036.
45-60 minute mash at 158 F (70 C)
90-minute boil
Ferment at 64.2 F (18 C)
Grains and Additives
Pale Ale Malt 20 lb Munich Malt 6 lb Flaked Oats 6 lb CaraBohemian 1 lb Castle Chocolate 1 lb Chocolate Rye 1 lb Midnight Wheat 1 lb Carafa I Special 1 lb Roasted Barley 1/2 lb. Rice Husks = 2 lbs (Omit if using BIAB)
Hops
Magnum 2 ounces at 60 minutes for 42 IBU Yeast Danstar's Nottingham (Slurry or three packs of dry yeast)
Related Reading: Best Beers For Cheesy Beer Soup – Learn More Here.
Final Thoughts
Though sometimes you have to ease on the ingredients, it's still your creation in the end.
You could add more ingredients if you wanted to. 
Once you get used to making these pastry stout recipes, you will realize you have complete control over how much you want to add.
Just remember that it still has alcohol content, so drink (or, in this case, eat) responsibly!