Beer is one of the most incredible things to be invented.
And, of course, beer wouldn't exist without its brewers. 
This post will discuss brewers, particularly those from the Southern region, specifically Alabama, Mississippi, Florida, and Georgia. 
These places have a rich history, diverse cultures, and good alcoholic beverages. 
And boy, do they know how to concoct some of the best-tasting beer in the South. 
The area has some incredible brews, from velvety stouts to crisp lagers. 
Now, please sit back, grab a cold one, and let's highlight the artisans behind these beverages. 
Please find out the stories behind Southern brewers and what sets them apart in the industry.
Alabama Breweries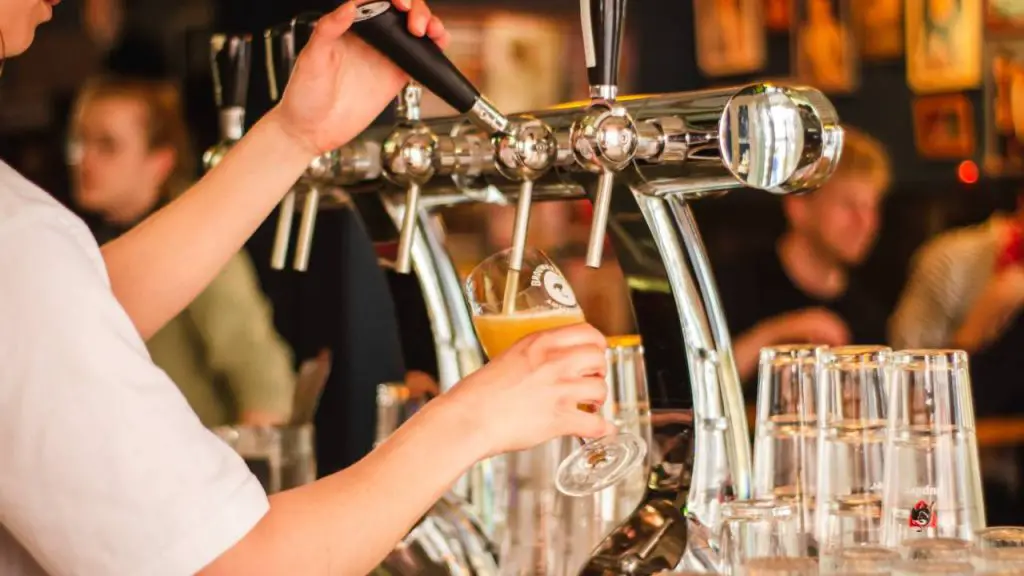 One facet of Southern hospitality is the ubiquity of award-winning beers.
Breweries in Alabama are hard at work, perfecting their craft.
Some of them are:
Braided River Brewing Company
You can find beers as refreshing as the Gulf Coast breeze at Braided River Brewing Company. 
Their craft beers perfectly match the summer weather while you lounge on the beach or explore the Mobile-Tensaw River Delta. 
The "America's Amazon" is right behind their brewery, and they use it to inspire their craft.
Whether you are meeting with new or old friends, share a pint of their delicious brews to celebrate life's moments.
Visit: 420 St Louis St, Mobile, AL 36602
Call: 251-301-6879
Back Forty Beer Company
Back Forty Beer Company is different from your average brewpub as they offer a variety of American and European craft beers. 
With 50 different beers each year and 25 occasional taps, they have something to offer for everyone. 
But aside from its beers, the brewery also features a fantastic food menu.
Their creative take on pub fare includes a cheeseburger, a Neapolitan-inspired pizza, kale salad, and more. 
Visit: 3201 1st Ave N, Birmingham, AL 35222
Call: 205-407-8025
Fairhope Brewing Company
Fairhope Brewing Company is a dream to bring a craft brewery to Lower Alabama that turned into a reality. 
Their taproom is cozy and rustic, filled with locally-made furniture to create a welcoming and warm atmosphere. 
They offer six year-round beers and seasonal brews that can please every palate. 
With 14 beers and a cider on tap, you can always find something to enjoy, like rich stouts, hoppy IPAs, fruity beers, and more.
Visit: 914 Nichols Ave, Fairhope, AL 36532
Call: 251-279-7517
Oyster City Brewing Company
The Oyster City Brewing Company started as a brewery that uses traditional brewing techniques to produce beer in small batches. 
Today, their taproom offers a wide selection of craft beers like seasonal and specialty beers, wines, and ciders.
They offer locally brewed beers and a welcoming atmosphere for visitors and locals in their taproom. 
Visit: 600 Government St, Mobile, AL 36602
Call: 251-318-2596
---
Mississippi Breweries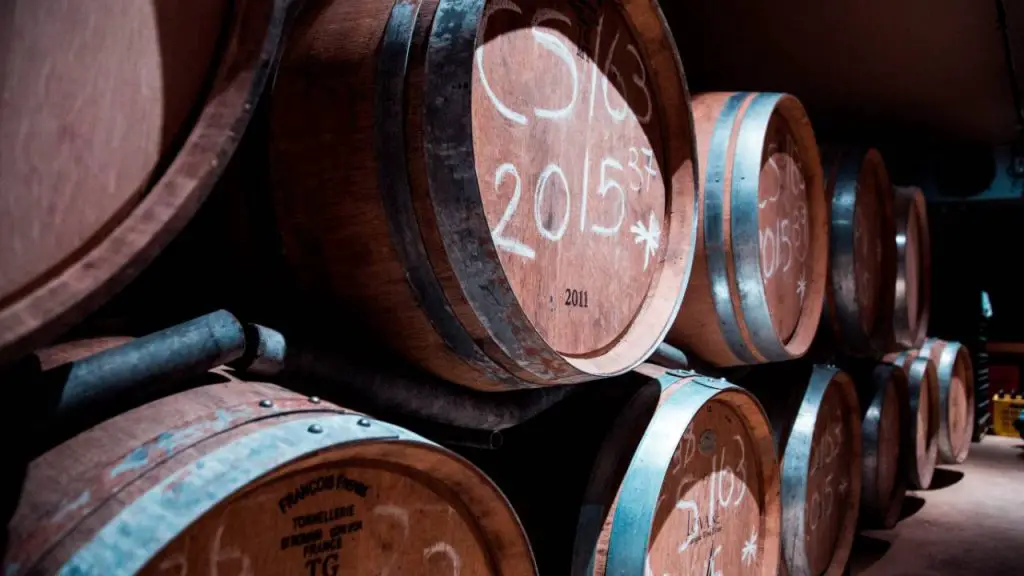 Mississippi doesn't fall behind in the beer game.
Their local breweries feature traditional brewing techniques with a little twist on the classic flavors you know.
The Porter Public House
The Porter Public House is an excellent spot in Historic Downtown Hattiesburg for an authentic pub experience. 
It offers regional craft beer and classic American pub fare in its relaxed, casual diner. 
You can also pair your favorite brew with their American cuisine with a southern twist made of locally sourced ingredients.
But The Porter is not just about the food and drink. 
They also offer tabletop games, live music, entertainment, and mug club memberships. 
Visit: 201 W Pine St, Hattiesburg, MS 39401
Call: 601-336-9373
Keg & Barrel
Keg & Barrel has over 120 different kinds of beer that can match everyone's taste.
The tap wall offers over 60 beers on draught, which is one of the best features of the bar. 
You can also access their top-shelf liquor and wine, which features more than 50 whiskeys. 
The bar has a charming setting, using the late 19th century home with original woodwork and a wraparound porch.
You can enjoy your beer with their unique pub flair and traditional southern foods like fish and chips, shrimp and grits, and burgers.
Visit: 1315 Hardy St, Hattiesburg, MS 39401
Call: 601-582-7148
Chandeleur Island Brewing Company
Chandeleur Island Brewing Company is named after the stunning and pristine Chandeleur Islands along the Mississippi Coast. 
One of their series, Gulf Sour, offers a refreshing balance of sweetness and sourness with bold fruit flavors.
With the taproom being a short distance from the Gulf of Mexico, you can sit in a sweet spot to enjoy a cold one with a local atmosphere. 
Visit: 2711 14th St, Gulfport, MS 39501
Call: 228-701-9985
Craft Advisory Brewing and Bistro
Craft Advisory Brewing and Bistro offers a cozy place to catch up with the squad and enjoy great beer and food. 
One of their signature brews includes "Yep!" the first beer the owner brewed, and is a delicious dark stout. 
The brew also offers a variety of beers on tap, each with a unique flavor and personality.
You can also taste their full menu of tasty bites that go well with your selected brew for the night.
Visit: 1314 Government St, Ocean Springs, MS 39564
Call: 228-334-5000
---
Florida Breweries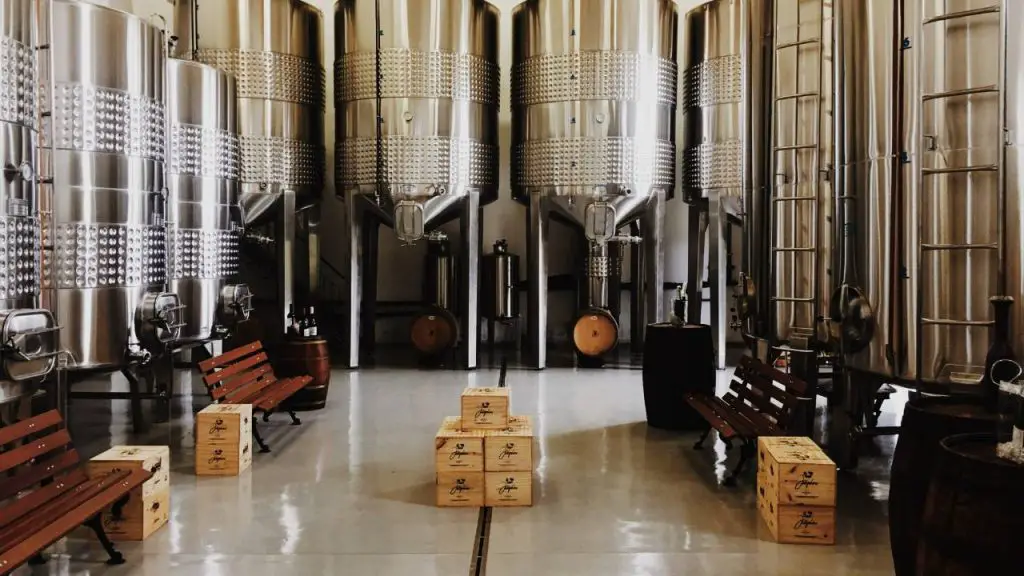 Florida is rich in history and culture, and its breweries are no exception. 
Whether you're looking for a traditional lager or an experimental brew, you're sure to find something to your taste at these Florida breweries:
Crooked Can Brewing Company
Crooked Can Brewing Company is the place to be if you want the whole Florida craft beer scene experience.
This local brewery is right smack dab in Plant Street Market, which means you'll be in the middle of the culture and laid-back lifestyle in the area.
They produce unique and flavorful brews with consistent quality, thanks to their award-winning brewmaster, who oversees the process. 
And the best part?
You can try all their beers, from flagship brands to limited edition beers, at their onsite tap and tasting room. 
Their taproom is the perfect welcoming spot to catch up with friends and enjoy tasty brews like a true-blue Floridian.
Visit: 426 W Plant St, Winter Garden, FL 34787
Call: 407-395-9520
Wicked Barley Brewing Company
Wicked Barley Brewing Company is one of the best waterfront breweries you can visit in Goodby's Creek. 
This craft brewery has been a hot spot for locals and tourists since its establishment in 2016.
You can also expect a full-gastropub-style kitchen that serves appetizers, burgers, salads, sandwiches, and more. 
Wicked Barley is famous for its unique and boundary-pushing beer styles, making it an award-winning Florida pub. 
They also offer a dog-friendly beer garden, boat launch, and a boat dock so you can access the place with a boat. 
When you get there, check out the taproom, perfect for relaxing and drinking from their 20 taps of delicious house-brewed beers, ciders, and meads. 
Visit: 4100 Baymeadows Rd, Jacksonville, FL 32217
Call: 904-379-7077
3 Sons Brewing Co
3 Sons Brewing Co is a brewery that thinks outside the box and creates flavorful brews. 
You won't find cookie-cutter brews here because they carefully create each beer to stand out. 
They also boast a top-notch kitchen serving fresh and wood-fired fare that will excite your taste buds.
And you'll find the perfect beer with your meal or snack with their 26 unique brews on tap. 
Visit: 236 N Federal Hwy #104, Dania Beach, FL 33004
Call: 954-601-3833
Sanford Brewing Company
Sanford Brewing Company features a welcoming atmosphere to enjoy their handcrafted beer, ciders, sodas, and meads. 
The brewery has a brewhouse and pilot system, ensuring that the beer made inside is always fresh and consistent. 
But aside from being a brewery, it is also an eatery and pub, making it the perfect place to hang out. 
This dog-friendly spot is perfect for bringing your furry friends and enjoying the beautiful Florida weather.
Visit: 400 Sanford Ave, Sanford, FL 32771
Call: 407-732-6419
Here is a blueberry mead recipe you can try at home.
Tampa Bay Brewing Company
Tampa Bay Brewing Company is the place for all enthusiasts, especially if you love IPAs and APAs. 
This brewery is passionate about creating hop-centric beers, expressive sours, and juicy Florida-Weisse to leave you delighted. 
Step into their spacious brewpub that features seasonal releases and year-round favorites and pair it with their classic bar food. 
Whether you love a refreshing IPA or a tart sour, they have a beer for every preference.
You can also find their beers throughout Florida at premium craft beer retailers.
Visit: 1600 E 8th Ave, Tampa, FL 33605
Call: 813-247-1422
---
Georgia Breweries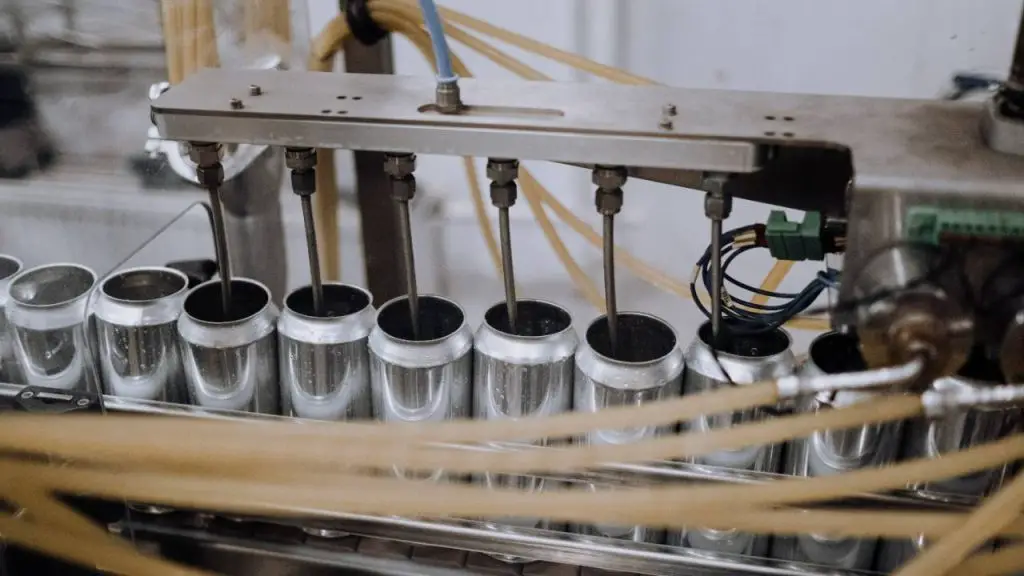 You may know Georgia because of its juicy and fresh peaches, but the state also has a long and proud history of brewing. 
With over 100 breweries in operation, the thriving craft beer scene in the state offers a unique way to experience Georgia.
SweetWater Brewing Company
SweetWater Brewing Company brings in a variety of brews for you to enjoy in their microbrewery with indoor and outdoor spaces.
Their taproom is a popular spot where you can sample their famous brews.
The brewery also offers tours if you want to learn about brewing. 
So, if you're ever in the area, come over and enjoy their drink offerings coupled with live music. 
Bring your dogs to their patio for a great afternoon with your cold beer.
Visit: 195 Ottley Dr. NE, Atlanta, GA 30324
Call: 770-876-0251
Ironmonger Brewing & Distilling
With their award-winning beers and craft cocktails, you're in for a good time at Ironmonger Brewing & Distilling. 
This place has a casual and laid-back atmosphere that sets the mood for a late afternoon or evening drinking sesh. 
You won't have a shortage of options with their 20 beers and seltzers on tap.
One unique feature of this brewery is its ax throwing, where you can blow off steam and see who has the best aim among you and your friends.
Do ax throwing and beer go well together?
The only way to find out is to visit Ironmonger and try both!
Visit: 2129 NW Pkwy SE #105, Marietta, GA 30067
Call: 678-742-8551
Orpheus Brewing
Orpheus Brewing isn't your average craft brewery.
What makes this brewery stand out is its location.
The area is near the picturesque Piedmont Park, giving the brewery a stunning backdrop when sipping its beers.
You can also sit indoors or outdoors, with two decks overlooking the park. 
And, of course, the pièce de résistance are their stouts, IPAs, barrel-aged beers, and more are a must-try for a whole beer-drinking experience. 
Visit: 1440 Dutch Valley Pl NE, Atlanta, GA 30324
Call: 404-347-1777
Hiawassee Brew
If you want to relax after a long day, unwind and let loose when you visit Hiawassee Brew. 
Enjoy your cold beer while watching the best local talent with live music on Fridays and Saturdays.
You can also have an easygoing night with their board games and darts while grabbing a drink. 
Visit: 616 S Main St, Hiawassee, GA 30546
Call: 706-896-2739
Omaha Brewing Company
Omaha Brewing Company brings a big flavor to a small town with its commitment to the art of crafting beer.
They are about creating a welcoming atmosphere for visiting with your family and pets.
This place allows outside food, so bring your own or catch their featured food trucks on Saturdays! 
They've got the drinks covered, of course!
There are different beers to try, whether in 6-packs, crowlers, or glass growlers.
Visit: 265 Brew St, Omaha, GA 31821
Call: 229-838-4779
Let's talk about growler sizes.
Wrapping Up Southern Brewers
Is your mouth watering just thinking about all the fantastic beer spots you found in this post? 
If you are a beer lover or looking for a unique experience, try heading to the Southern region to explore these incredible brewers yourself.
And no matter which one you visit, you'll find friendly folks, great, you can find friendly people, great stories, a welcoming atmosphere, and delicious beer.
So come down, and let's raise a glass to these Southern brewers!
---
Other related articles to read are:
Long Island Breweries to visit.